Some may remember Vygor released a teaser image a couple of weeks ago, previewing an all-new Italian sports car brand. Vygor has now unveiled the new Vygor Opera luxury concept, and, upon first impressions, it's not the Italian glamour we were all expecting.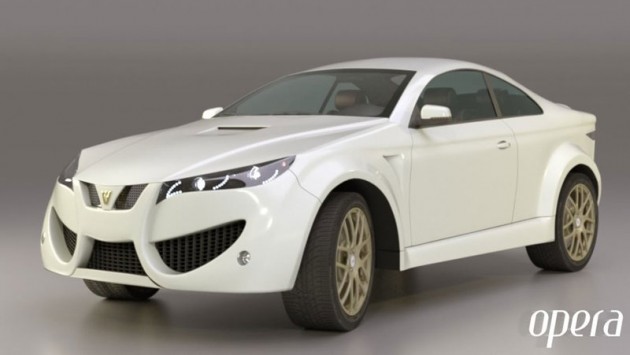 It looks a bit like a wonky attempt at the luxury sports SUV coupe segment, featuring a jumped up two-door coupe layout with a somewhat confused front end, and a high-rise rear end with quad-exhaust outlets and slimline taillights.
As for details, the Vygor Opera is apparently built around a tubular chassis providing a total weight of around 1500kg. Vygor hasn't come up with an official powertrain package for the Vygor Opera, but says power will come from an engine producing somewhere between 225kW and 300kW of power.
Vygor plans to produce 150 examples of the Vygor Opera, all of which will be available with a customisable leather interior, and an optional tyre and wheel package with sizes ranging from 18 to 22-inch alloys.
We're not so sure the world is ready for the Vygor Opera just yet though, rather, we're not even sure Vygor should be ready to release the Opera. In the looks department at least, it just doesn't seem… finished. All the proportions seem a little out, with a small cabin structure and a large, almost goofy profile.
We could be wrong. Maybe there's an aesthetic element we're missing here? Feel free to tell us what you think of the new Vygor Opera in the comment section below.