Pagani's exotic Modenese Atelier in Italy has been added to Google Maps and Street View, allowing fans to explore some of the exquisite pieces of work inside the workshop.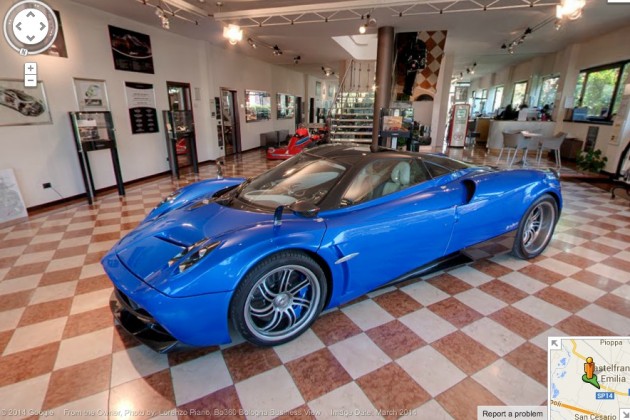 Although you can't go for a 'Google test drive' in the showroom models (yet?), the Street View interface allows users to jump behind the wheel of the new Huayra and Zonda Cinque Roadster hypercars.
You can also take a quick browse around the floor and look at things like bespoke V12 engines made by Mercedes-Benz's performance AMG division, and unique pictures on the wall. Pagani recently said,
"The attention on the details, typical for a Pagani car, is a value also for our Atelier. We invite our fans to find all of them in the showroom, from the two AMG engines to the paintings and letters on the wall."
Head over to Google Street View for more.