Looking for a more affordable and more efficient alternative to the Jaguar F-Type? What about the new four-cylinder F-Type then?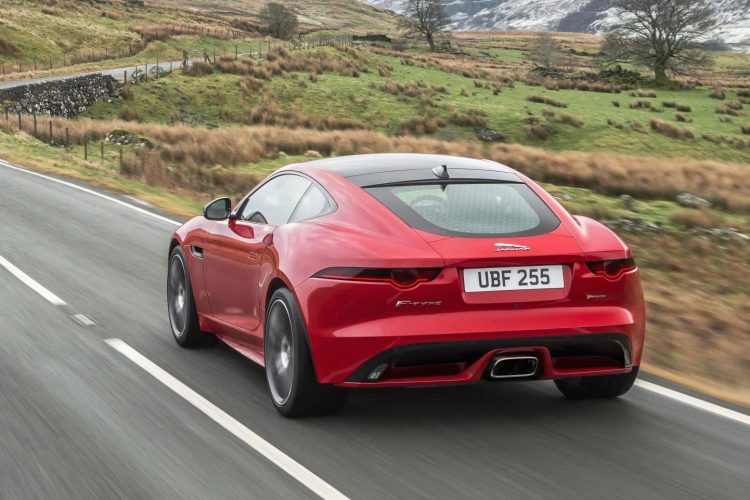 Yep, Jaguar has just revealed a new four-cylinder version of its sexiest showroom model. The engine is a 2.0-litre four-cylinder turbo producing 221kW and 400Nm.
It's only just shy of the otherwise base model F-Type which comes with a 3.0-litre supercharged V6 developing 250kW and 450Nm. As you might have expected, the four-banger is the most powerful four ever fitted to a Jaguar production car.
The engine is part of the Ingenium family, offering an average fuel consumption of just 7.2L/100km. It does this with a twin-scroll turbo, and a water-cooled turbine housing. Jaguar promises the system also offers almost no turbo-lag at all.
Like all other F-Type models, the 2.0L, otherwise known as the 'F-Type 300PS', uses an eight-speed automatic. Rear-wheel drive is the sole drive option, against some of the AWD options available for the other engines.
It's no slouch either, with 0-100km/h coming up in a very respectable, sportscar-like 5.7 seconds, with a top speed of 249km/h.
Unique to the four-cylinder model is a single-exhaust rear end, incorporating a bespoke diffuser section. Despite all of its brothers offering a raspy, full-bodied soundtrack, Jaguar says a unique intake and exhaust have been "meticulously tuned to deliver renowned F-TYPE sound."
In a recent statement, Jaguar's local arm said: "New F-TYPE four-cylinder goes on sale in Australia from Q4 2017 priced from $107 300."