The word's best-selling vehicle, the Ford F-150, is about to debut Ford's second-generation 3.5-litre EcoBoost V6 and a 10-speed automatic transmission.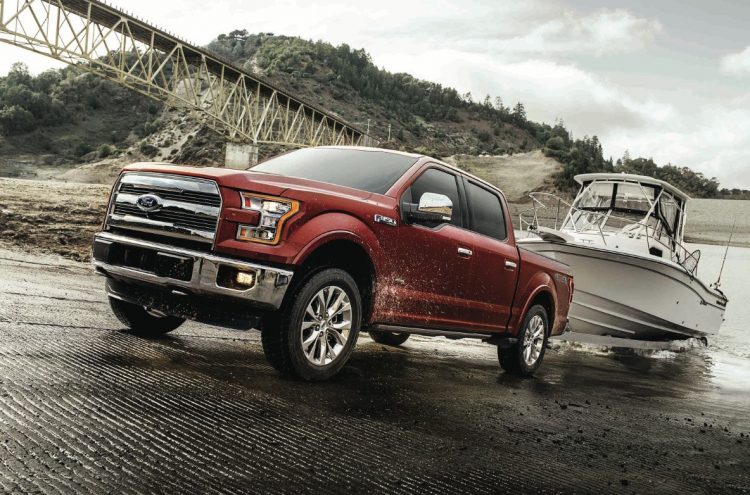 The new engine produces 280kW and a jaw-dropping 637Nm giving it best-in-class figures compared with Silverado and Ram. More powerful versions of this engine are set to feature in the 2017 SVT Raptor as well as the GT supercar.
The 10-speed automatic is the joint-venture gearbox developed with GM, meaning it will probably find its way into the equivalents soon, much like the Mustang and Camaro.
The F-150 is the first pick-up in its segment to feature an aluminium construction, including the newly-released Super Duty verisons – the first redesign since 1999.
Many other new engine options are rumoured between now and the 2018 facelift. One rumour suggests that the Jaguar Land Rover 3.0-litre 'Lion ' diesel V6 will make an appearance to compete with Ram's successful EcoDiesel. This could have around 202kW and over 600Nm.
Another persistent rumour is an EcoBoost 5.0-litre V8 which could appear in the 2018 F-150's high-level trims, and Raptor. This was allegedly developed for the GT350 Mustang but put on the backburner in favour of the flat-plane 5.2-litre 'Voodoo' V8.
The grand-daddy would have to be the next 6.7-litre 'Powerstroke' for the Super Duty (F250 upwards), with 375kW and 1300Nm being thrown around as numbers, enough to dwarf the Ram HD's Cummins 6.7L's 'measly' 287kW and 1084Nm.
None of these cars are officially on sale in Australia, necessitating a conversion workshop and importer, but who knows what the future holds for the Ford brand…