Toyota could be about to introduce a sporty TRD performance version of its smallest SUV, the RAV4. This would be the first performance RAV4 to hit the market.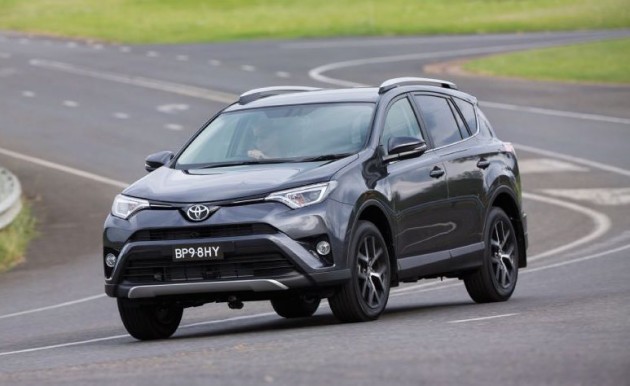 Speaking with Automobile Magazine, Toyota's US general manage Bill Fay said such an idea "would be awesome". According to the report Toyota will reveal something in the coming months. Without specifically confirming anything, Fay said:
"You might just find some of that TRD racing magic trickle down to a special production RAV4 model."
Before we get too excited though it is likely the variant will be launched in the North American market only. TRD is a much bigger name and has a much bigger presence in the market, and currently offers a number of TRD editions of various trucks and utes.
The last TRD to be sold in Australia was the HiLux TRD and the Aurion TRD, sold between 2007-2009. They featured sporty decals and body trimmings, alloy wheels, and a supercharged V6 engine.
For a TRD RAV4 we could expect a similar application of sporty parts, including unique suspension, TRD-branded seats and interior parts, and potentially an uprated version of the 2.5-litre four-cylinder engine. In its regular form the 2.5 produces 132kW and 233Nm.