Remember the leaked images of the new 2014 Honda Jazz Mugen from a few weeks ago? The company has now officially revealed the hot hatch, sporting various styling and interior enhancements.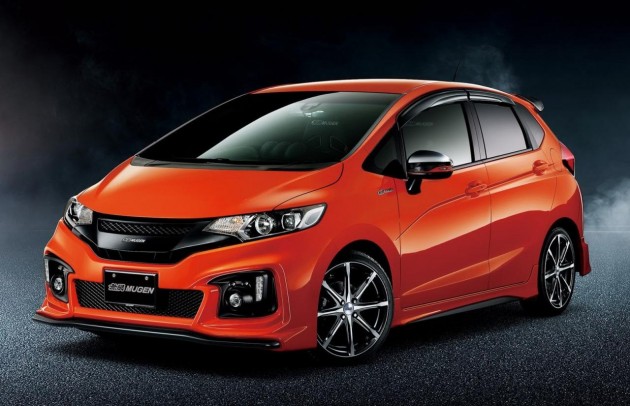 Based on the recently updated 2014 Jazz, Mugen appears to have done a interesting job of turning the otherwise humble runaround into a properly aggressive head turner.
From the front, there's a low black spoiler with matching fog light clusters, a matching gloss black front grille with black mesh, while down the sides are a pair of discreet black side skirts and black window frames.
Around the back, there's, you guessed it, some more black highlights to amplify the fiery two-tone theme, including a roof-level rear spoiler and diffuser section at the very bottom.
Mugen offers various interior enhancements to suit the customer's desires, with bolstered sports seats of full bucket racing-styling items, carbon trim and inserts, special sill plates, and Alcantara upholstery.
As for the engine compartment, Mugen hasn't mentioned any specific complete packages, however, the company offers a huge range of tasty bolt-on parts such as sports exhaust systems and high-flow intake and air filter setups.
To top it all off, the Mugen Jazz rides on large alloy wheels, available in a number of sizes, as well as bigger brakes and bespoke suspension.