As if buyers needed any more coaxing to sign up for a new Toyota RAV4, the Japanese company has just introduced an even more attractive version; the RAV4 Prime, plug-in hybrid.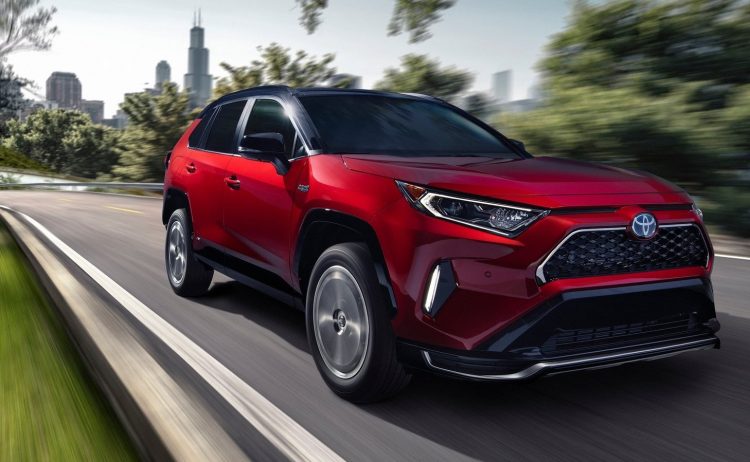 What's the point of a plug-in hybrid when the RAV4 is already available with a hybrid option, you say? Well, plug-in means it can be driven on electric power alone for short periods. This is ideal for buyers that live in the city as you could potentially commute every day without using any fuel at all.
So, what's involved? Under the bonnet is a 2.5-litre petrol four-cylinder Atkinson cycle engine, similar to the unit in the regular hybrid, paired with an electric motor assist system. The petrol engine produces the same 131kW, but with a bit of extra torque. However, there's a more powerful electric motor so the combined output is estimated by Toyota at an impressive 225kW.
With this much power it comes in as the most powerful RAV4 ever, even surpassing the old RAV4 V6 which developed 200kW. Across the tarmac, Toyota projects a 0-60mph (97km/h) time of just 5.8 seconds. Again, this makes it the quickest RAV4 ever, also overshadowing the claimed 6.3-second time for the old V6.
At the other end of the performance spectrum, the RAV4 Prime can be recharged and then provides an "estimated" 63km of electric-only driving, Toyota says. As mentioned buyers could potentially use this range to get to work and back every day, without using any petrol.
Despite featuring a more powerful electric system compared with the regular RAV4 hybrid, Toyota says there are no changes to the cargo volume. The company says the lithium-ion battery is larger, but it's positioned under the floor and actually helps to lower the centre of gravity and enhance the driving stability.
The Toyota RAV4 Prime will go on sale in the US during the middle of 2020, as an MY2021. It'll be available in SE and XSE trim lines. Unfortunately for Australia, there are no current plans to launch the plug-in version locally. However, things may change in the future, especially if demand for the model continues to rise.