It seems Hyundai Australia has quietly introduced a sporty Hyundai Tucson SR variant, or so it seems with one recently spotted out on the roads in Sydney.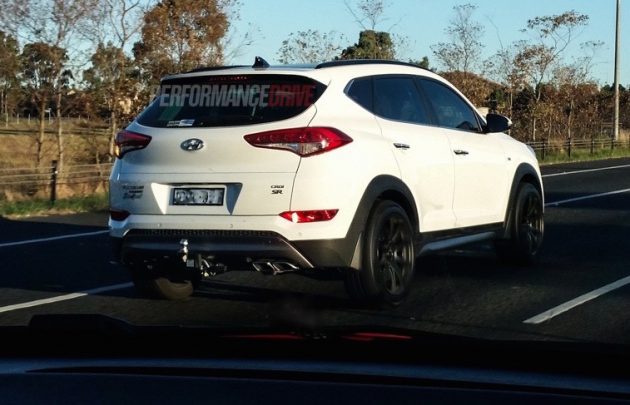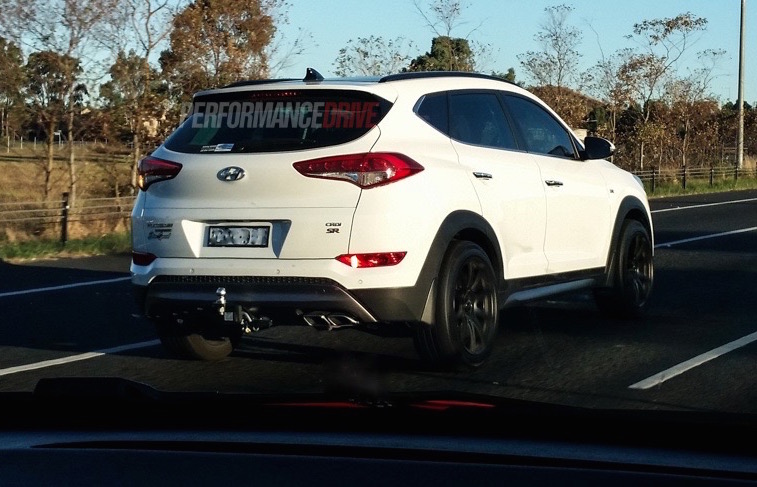 This could follow in the footsteps of the Santa Fe SR, bringing a range of aftermarket-like options to the popular SUV. In the Tucson's case we can see large lightweight alloy wheels in black, wrapped in performance-oriented low-profile tyres.
If the Santa Fe SR is any indication we could also be looking at Aussie-tuned H&R lower and stiffer springs matched with Mando dampers for improved handling. The Santa Fe SR also includes red-painted Brembo brakes.
On this example we noticed it did have red-painted brake calipers on the front, however, they didn't appear to be large multi-piston types like on the Santa Fe SR.
This example appears to be based on the CRDi, consisting of a 2.0-litre turbo-diesel producing 136kW and 400Nm. You might notice around at the back there's a pair of AMG-like rhombus exhaust tips in a darkened theme.
Around at the front we noticed a black main grille with darker toned highlights down below, as well as the full LED headlights and LED daytime running light treatment as featured on the Highlander.
A quick online registration check reveals this model's rego expires in October 2016, suggesting it was first registered in October last year.
Strangely, this is the first we have ever heard or seen an SR version of the new Tucson, with no information present on the Australian Hyundai website or through the media portal. For whatever reason, it seems Hyundai has kept this one rather quiet. If you know something we don't, please feel free to comment below.