A Nissan GT-R built by AMS Performance has broken the world record by running a one-mile standing start sprint and reaching an incredible 382.16km/h. The run was made using the company's AMS Nissan GT-R Alpha 12+ project car.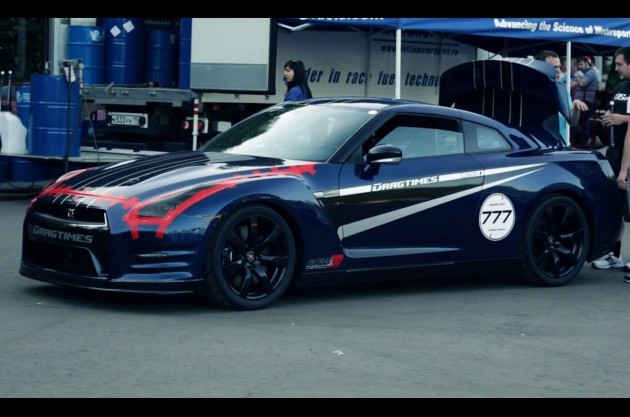 Launching from 0-100km/h in 2.9 seconds, the AMS Alpha GT-R was able to run a quarter-mile in just 9.4 seconds at 260km/h. It also achieved 0-200km/h in 6.5 seconds, which is quicker than most hot hatches covering 0-100km/h, and 0-300km/h in 12.37 seconds.
Of course, this is no ordinary car, or even near an ordinary GT-R for that matter. The Alpha 12 features all of AMS's most extreme modifications it offers for the GT-R, including an expanded capacity 4.0-litre (from 3.8) turbocharged V6 and a whole host of AMS race components.
The end result is 1700hp, or 1267kW – around three times the power of the factory GT-R.
The standard GT-R is already mind-bending. This creation is one savagely fast machine that just keeps pulling and pulling. It even puts a highly modified 9ff Porsche 911 to shame. Click play below to see the record-breaking runs.