Sergio Perez, Lewis Hamilton's replacement at Vodafone McLaren Mercedes F1, has been enlisted to help promote the new McLaren P1 hypercar. And one of his first 'jobs' was to go for a spin around the Dunsfold Aerodrome, also known as the Top Gear test track.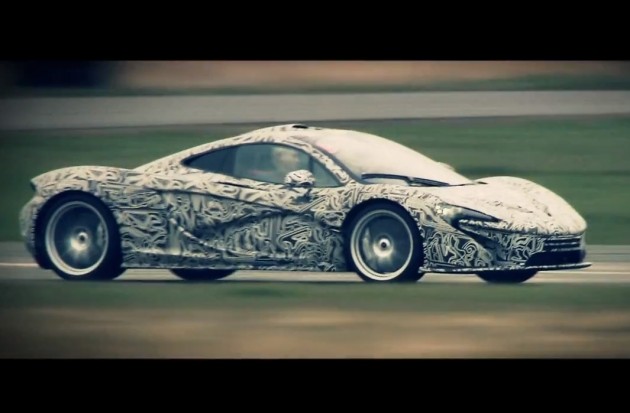 Revealed only a couple of weeks ago at the Geneva Motor Show, the P1 Perez was given appears to be a prototype of some description, still wearing the camouflaging paint theme. In essence though it is of course the same car underneath as the more glamorous yellow production version on display at Geneva.
To refresh your memory, the P1 features a complex hybrid powertrain comprising of a 3.8-litre twin-turbo V8 petrol engine, producing 542kW and 720Nm, paired with an electric motor adding 132kW and 260Nm. The package develops a combined output of 674kW and 900Nm.
As you can hear in the video below, the new car sounds like a weapon out on the track, and looks very quick on the straights. It also appears to be quite nimble and composed around corners, especially for a big hypercar.
We're eagerly looking forward to reporting some official lap times, both for the Top Gear track and the Nurburgring in Germany. Click play below to check it out.