Toyota Australia has announced it is the founding member of a new national body called Hydrogen Mobility Australia, which aims to assist in the development and infrastructure for a clean, renewable energy future.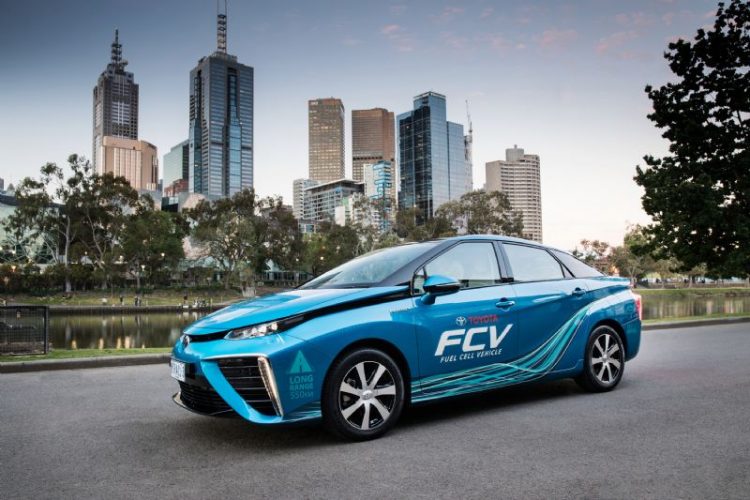 The body will undertake various initiatives to foresee a transition from fossil fuels to renewable energy sources. The body, along with Toyota, has teamed up with industry heavyweights to help with the progress, which will include government advocacy, research, education, and industry engagement programs.
Hydrogen Mobility Australia, or HMA, will be the national body for representing the emerging hydrogen sector. Its vision is a hydrogen society for Australia, built on renewable energy technology, such as hydrogen vehicles.
Toyota has been one of the leaders in developing green vehicle technology, launching the Toyota Prius hybrid 20 year ago, which is now the world's most popular hybrid vehicle. It also released the world's first mass-produced hydrogen fuel-cell sedan in 2014, with the Mirai.
Toyota has also developed a truck concept known as the Project Portal Truck, which incorporate hydrogen fuel cell technology. Toyota vice-president product and corporate operations Mike Rausa, also a director of HMA, said:
"Hydrogen has the potential to play a pivotal role in the future because it can be used to store and transport energy from wind, solar and other renewable sources to power many things, including vehicles. The sooner we move to a zero emissions society, the better. Toyota along with everyone involved in HMA is committed to making this a reality."
HMA has been set up to accelerate the commercialisation of new hydrogen and fuel cell technologies, including production, export and storage for transport and other applications in Australia and overseas. In a statement, HMA said:
"To facilitate this Hydrogen Mobility Australia has established a collaborative forum made up of industry and government representatives to uncover opportunities and drive the future of the hydrogen sector in Australia."
All of this could mean we'll soon see more hydrogen vehicles on the roads in Australia, potentially with more test fleets being introduced and refuelling stations popping up.