BMW is reportedly working on a Gran Coupe version of the next-gen 2 Series, and, excitingly, there's talk of an M2 performance version being on the way.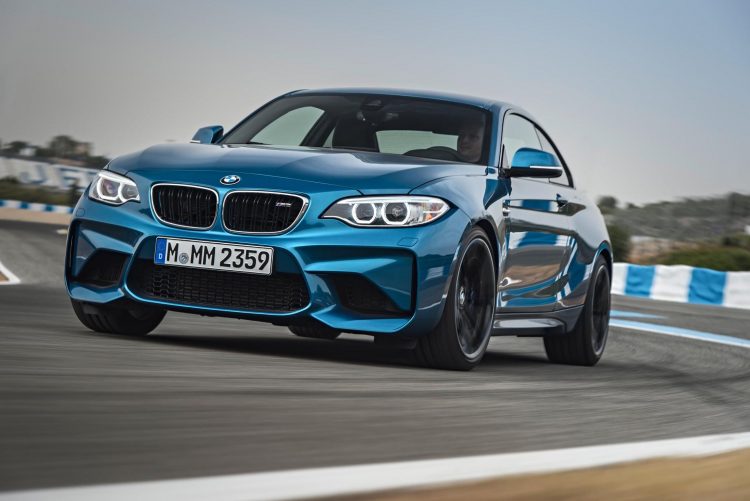 The news stems from an Autocar report in the UK that says BMW is currently working on the new Gran Coupe 2 Series. It will follow in the footsteps of the 6 Series Gran Coupe and the 4 Series Gran Coupe, both of which take on the trendy four-door coupe body style.
Mercedes has already cracked this segment with the CLA, which is a four-door coupe version of the A-Class hatch. However, unlike the Merc, the BMW 2 Series Gran Coupe will adopt a longitudinal engine mounting to provide a traditional rear-wheel drive layout.
The next-gen 1 Series hatch will switch to a front-wheel drive layout, using a revised version of the UKL platform which currently underpins the 2 Series Active Tourer and the X1 SUV. In the next 1 Series, there is scope for an all-wheel drive performance derivative.
For the 2 Series Gran Coupe the wheelbase is said to fall somewhere between the length of the current 2 Series coupe and the 3 Series sedan. This should provide enough room for four doors and reasonable rear seat access and room.
As for the M2 Gran Coupe, this will be only the second Gran Coupe M car, following the M6. So far BMW doesn't seem to be interested in an M4 Gran Coupe, despite the existence of the 4 Series GC. Perhaps this would sit too close to the M3.
According to the aforementioned report the new M2 will carry over much the same powertrain as today's model. It comprises of a BMW-derived 3.0-litre 'N55' turbo inline six-cylinder that produces 272kW and 465Nm.
These figures might be bumped slightly for the new model, moving it closer to the M3/M4's 317kW output. Although, the next M3/M4 are likely to receive a bump to at least the 331kW output of the current Pure and Competition versions. These use an M version of the N55 engine called the S55.
Given that BMW is still in the development stages of the new model, a debut date of late this year seems likely, with market entry to follow in 2019.