Fiat Chrysler's CEO has expressed concerns of a Trump administration in regard to the company's future investments in Mexico that could ultimately be harmed by the president's controversial policies.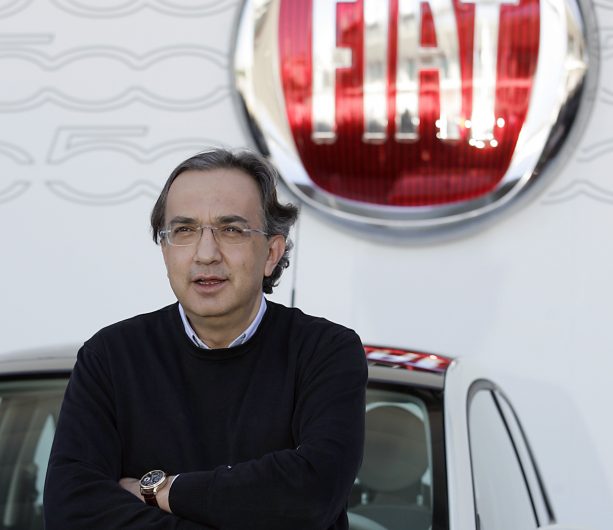 Sergio Marchionne, the man who has been at the helm of FCA since 2009, told reporters at the Detroit show that manufacturers require "clarity" before making investment decisions in the value of billions of dollars. He said:
"We will adjust, but I think it's impossible for me to tell you whether we would consider additional investment in Mexico. We need clarity, and we need rules."

"I think we will adjust whenever the rules get changed, if they get changed. We have no choice in this. We are not policy setters… I am not sure exactly what the rules are. Let's wait."
Marchionne's comments regarding Mexico come just a week before the Trump administration is sworn in; an administration that has proposed changes to the existing North American Free Trade Agreement (NAFTA), as well as tariffs as high as 45 per cent.
Despite the uncertainty regarding future investments in Mexico, Fiat Chrysler has recently announced plans for $1 billion worth of investment into its Warren and Toledo manufacturing facilities, promising to add 2000 jobs.
Fiat Chrysler confirmed the move to manufacture the Jeep Wagoneer and Grand Wagoneer at the Warren truck assembly facility by 2020, with the Toledo assembly line set to produce the next-generation Wrangler by 2020.
The announcement was welcomed by the president-elect, who praised the manufacturer on Twitter. Trump said:
"It's finally happening – Fiat Chrysler just announced plans to invest $1BILLION in Michigan and Ohio plants, adding 2000 jobs. This after Ford said last week that it will expand in Michigan and U.S. instead of building a BILLION dollar plant in Mexico. Thank you Ford and Fiat C!" Trump said.