There's a rumour circulating around in the auto industry at the moment which suggests Toyota could be thinking of introducing a four-door sedan version of the popular Toyota 86 sports car. The new model would provide sports car enthusiasts with a more accommodating layout.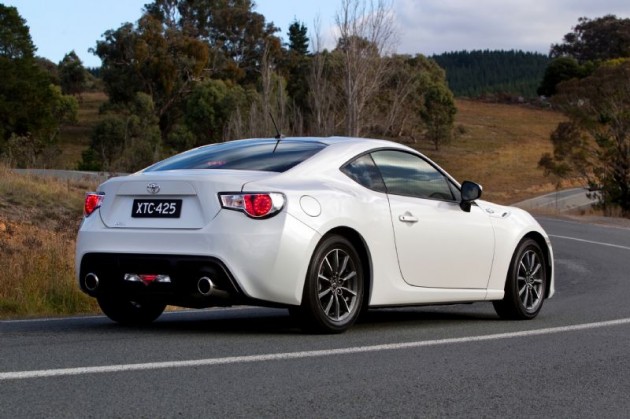 It's no secret Toyota is looking to rekindle with its sports car spirit, with company president Akio Toyoda saying last year that he wants to make more cars that are fun to drive.
"We are committed to making cars that will evoke this feeling of 'fun to drive, again' in as many people as possible. This is Toyota's declaration," Toyoda said. A Toyota 86 sedan would certainly fall into that philosophy.
According to various reports, the sedan would come with the same platform as the 86 coupe only it would be stretched by around 100mm to accommodate a large rear bench seat and two extra doors.
Going further than that, the sedan is set to receive a slightly revised front end design with a more pronounced front grille, amplifying the company's latest styling language.
As for power, it's believed the 2.0-ltre naturally aspirated four-cylinder boxer engine will be carried across, with its 147kW power output. However, a new hybrid system is expected to be introduced in a future 86 and the sedan may be the first to get it. Power is tipped to hit 200kW.
It is only early days yet and Toyota has not announced official plans for such a model. If everything is to be believed, we may see a concept version at the 2014 Geneva Motor Show in March.