Official images of the insane new Lamborghini Veneno hypercar have been revealed online just a day or two ahead of its public unveiling at the 2013 Geneva Motor Show.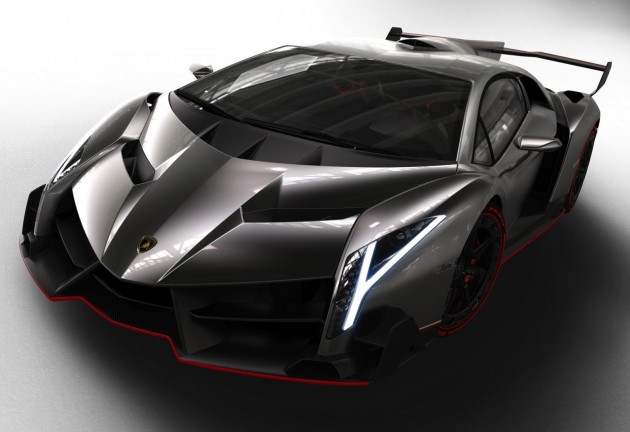 As you can see, the car is absolutely breathtaking. It's got so much going on from every single angle, with spoilers, wings, and vents, you wouldn't be mistaken if you thought it was from outer space.
Official specifications are still under wraps, however, as far as we know, the Veneno is propelled by a 6.5-litre V12 engine producing 552kW of power. The unit is expected to be matched up to a seven-speed independent shifting rod automated manual transmission, feeding power to all four wheels.
Acceleration figures haven't been leaked, it's understood it will achieve a top speed of at least 354km/h though. By the looks of it, some serious downforce will reached at high speeds too to keep the mammoth on the tarmac.
According to reports, just three examples of the Lamborghini Veneno will roll off the production line, and all of them have apparently already been spoken for.