Ford has confirmed the new GT supercar will offer the driver up to five driving modes, covering street to track driving conditions.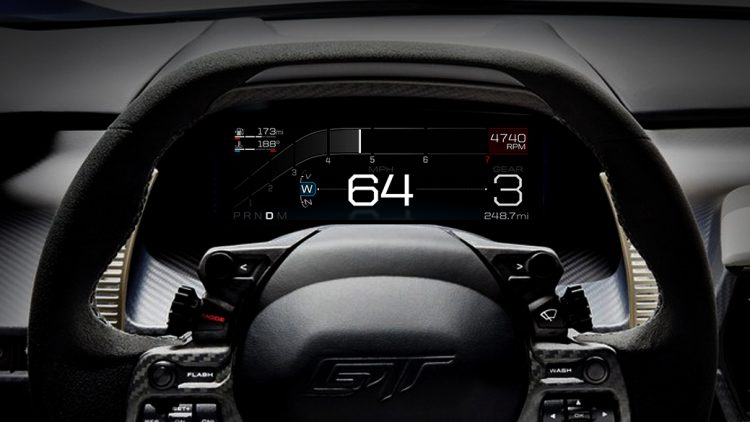 The modes span from Normal, Wet, Sport, Track, and V-Max. Each of these configure the powertrain, suspension and steering accordingly. The stability control program is also altered to suit.
Ford confirms the system goes further than just making some tweaks to improve throttle response and so on. In the Normal mode the suspension is raised for a ground clearance of 120mm, for comfort and to handle speed bumps.
In Sport mode the anti-lag system for the twin-turbo engine is activated, providing instant acceleration, on-demand. Ground clearance remains at 120mm, but the stability control becomes "driver-adjustable" with three modes.
For the Track mode the ride height drops by a whopping 50mm. The spring rates are also firmed up and the rear wing deploys for more downforce at speed. Ford recommends this setting is really only for the track.
As for the V-Max setting, the ride height remains low as above but all aero features are tucked away for maximum aero efficiency to make the body as slippery through the air as possible. This mode is only for driving at the faster possible straight-line speed.
All of these controls will be accessible via the F1-inspired dial on the steering wheel. Feedback and status is displayed on the instrument cluster for clarity.