Toyota Australia today announced a safety recall affecting around 15,000 units of its ever-popular Toyota 86 sports cars, citing a possible failure of the power steering.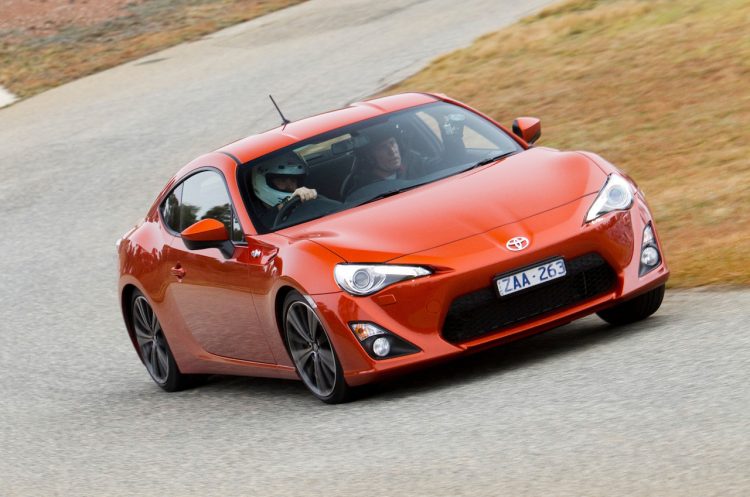 The recall is, according to Toyota, related to "a potential loss of power steering assist". It affects right-hand drive 86 models produced between April 2012 and March 2015, equipped with driver's knee airbags.
Owners of all affected 86 models have been contacted by registered mail. Toyota says that an "importer wire harness layout" could potentially short-circuit on a panel containing the knee airbag, eventuating in a loss of the power steering assist. In a statement, Toyota explained:
"During normal driving, the electronic power steering (EPS) angle sensor terminals may wear over time. This wear of the connector terminal plating accumulates debris which may oxidise and become non-conductive. Under this condition, if the driver's knee contacts the knee airbag lower cover, the EPS wire harness routed behind the cover also moves significantly which allows the terminal to contact the debris resulting in electric contact failure. In this condition, the EPS ECU turns on the warning light and the steering assist is interrupted whilst manual steering is maintained."
Toyota says the recall will rectify the problem by replacing both the power steering ECU and wire harness. The appropriate parts are expected to reach Australian Toyota dealerships by the end of next month, where the repair will be carried out free of charge. While there have been 62 reports of the fault, Toyota says that it has caused no accidents or injuries.
Customers can visit www.toyota.com.au/news for a list of Q&As or contact the Toyota recall campaign helpline on 1800 987 366 for more information. Model codes affected are as follows: