Each year car enthusiasts from across the United States and the world descend on the seaside California town of Monterey for one of the automotive world's most incredible events; the Monterey Car Week. Last year, over $428m worth of classic cars and motorcycles were sold in a single week, with 30 per cent of vehicles being sold for more than AU$10m. You can find everything here, from the latest supercars to turn-of-the-century racing cars and even some affordable classics. We've scoured the listings to bring you our top 10 cars on sale at Monterey 2017. (All prices converted to AUD, unless otherwise stated, and more info on each lot can be found by clicking the titles.)
The follow-up to the ever famous Pagani Zonda, the Huayra debuted in 2012 and set a benchmark for low-volume supercars with its active aerodynamics and huge power levels (around 540kW/1000Nm). This 2014 Huayra is finished in a matte grey paint and was upgraded with the $275,000 Tempesta performance and aerodynamics package after delivery. With just over 1000km on the clock, and the optional luggage pack, this Huayra has it all. Pack it away for 20 years and watch its value climb; or pack the luggage and hit the road in one of the best supercars Italy has to offer. Prices are expected to climb over $3m. This one's strictly for the Powerball winners and plutocrats.
The Aston Martin DBR9 is a GT racing car loosely based on the Aston Martin DB9. While the DBR9 wasn't a hugely successful racing car, it did eventually take home a class win at Le Mans in 2007. You might also remember the DBR9 from its feature on Top Gear, where it set a blistering time of 1:08. For less than $450,000, this thing is pretty great value. Would you really rather have one of those poser 'racing special editions' over this actual V12 GT race car? It's been a little used, it was a real race car after all. So it might need some servicing, but for what you're getting, if you can afford it, we think it would be worth it.
Considered by many to be the very first supercar, the idea for the 300SL actually came from the American importer of Mercedes-Benz cars who argued that customers in the US were hankering for a stylish, powerful and capable sports coupe beyond what local manufacturers could offer. And so the brand's racing car was converted for road use and the 300SL, and supercars as we know them, were born. This 300SL is a true collector's piece, ordered through the very dealership that gave birth to the 300SL. It has been tightly held by past owners, and the vehicle still resides within easy driving distance of its very first registered address. This car has been fully restored, with matching numbers and comes with all its original accessories. It's practically a rolling museum, so it's easy to see why the current owners expect $1.5m to part with it.
The 993 GT2 is a very special Porsche. After all-wheel drive was banned in most race classes the only way to get back on the track was to homologate a rear-wheel drive racing 911. So the GT2 was born. The resulting car had stunning performance and handling, with a 0-100km/h time under 4s and over 320kW on tap, it's easy to see why this 911 GT2 commands such a premium price tag. Originally delivered in Germany, this car was fitted with options like electric windows, a larger battery and air-conditioning, which should make the car a little easier to live with. The car was later sold and shipped to Japan, where it was kept in mint condition and rarely driven. With only 11,470 km on the clock, there's still a lot of life left in this 911, which is good to know considering it's up for around $1.9m.
Drag racing option packages are getting a lot of press lately with the release of the Dodge Demon and other factory-built American muscle cars. But it's not a new idea, back in the '60s you could opt for the 'Dragonsnake' drag racing package on your Shelby Cobra, giving you a four-barrel carb', slick tyres and even further stripped back and lightened bodywork. The car here was thought to be one of the very first Dragonsnakes ever produced, though it was later modified for road use and eventually had a 289ci V8 (4.7L) dropped under the hood for even more performance. This is still a very impressive car, well deserving of the Dragonsnake nameplate. Genuine Shelby Cobras are getting harder and harder to come by, and the values just keep climbing with many cars parked away for good. This car here will set you back close to $1.2m, which is a lot, but it's also a Shelby Cobra Dragonsnake and that might just be one of the coolest badges in automotive history.
The BMW 3.0CSL is one of the marque's most legendary cars. A road-going version of the 'Batmobile' race car, the 3.0CSL cemented BMW's reputation as a maker of sporty but somewhat practical sedans. In road-going form the 3.0CSL had over 150kW, which isn't bad when you consider it only weighed around 1.2 tonnes, giving it the sporty and engaging handling still associated with BMWs today. The vehicle in question is an early car, fitted with carburettors rather than the fuel injection of later cars, which is said to lend the engine an even livelier character. It's a true survivor with original paint and upholstery, and matching numbers. With prices expected around $378,000, this CSL is perfect for collectors and drivers alike.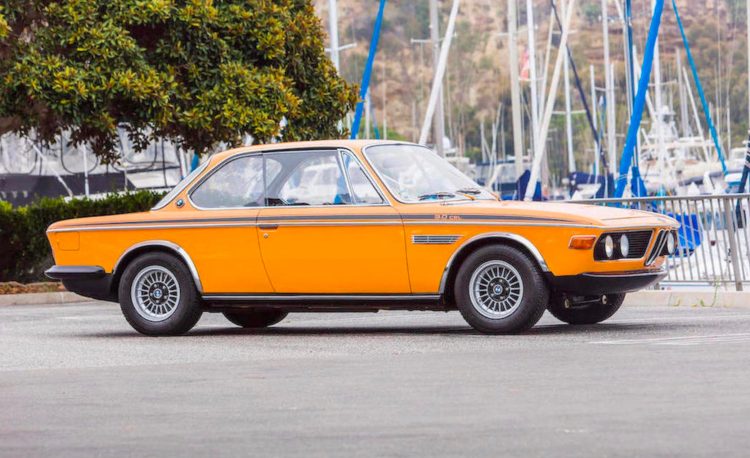 As Australians, it's always a little funny to watch the Americans froth over the Nissan Skyline GT-R. Oh, how spoilt we are being right-hand drive and a short boat ride away from the Land of the Rising Sun that we are practically tripping over GT-Rs. One side effect of that is most of our GT-Rs have had a long hard life, with many converted into racing cars or modified within an inch of their lives. This car here is a Japan-delivered example with only two previous owners. It's unmodified and unmolested, and it's never been driven in the rain and presents as a new vehicle with just 6700Km on the clock. With prices expected around $100,000, this one's hard to beat for originality and condition.
Even if you're not a Ferrari expert there is something obviously special about the GTO nameplate. Mitsubishi probably won't call its latest city hatchback a GTO, for example. When it comes to Ferrari; GTO is about as special as it gets. The only two other models that share this nameplate are the 250 GTO and 288 GTO, and both are worth a fortune. The 599 GTO was designed as a road-going version of the brand's 599XX, a car reserved exclusively for Ferrari's racing customers and stored at Maranello. This 599 GTO is a stunning example, having covered just 520 miles, it's practically a brand new car. Estimated to go for just over $1m, it's a bargain when you consider a 250 GTO sold recently for over US$50m. So, it's this or a unit in Sydney. We're not sure what's going to do better, but there's no capital gains tax on used car sales.
Car fans love a good story, and the RS200 has that in spades. Not only was it a true Group B rally legend, and actually involved in the accident that brought down the entire class, but it also was a bit of a failure when the rubber hit the dirt. And that's a recipe for classic car success. This car is one of 24 Evolution models made. With nearly 450kW on tap, you can go from 0-100km/h in under three seconds, which is up there with the best supercars of today. When you consider these are from 1986, it's easy to see why the RS200 and the rest of the Group B rally specials are so famous. This kind of performance and pedigree doesn't come cheap though, with prices expected around $630,000. This RS200 has been in the same hands for over 28 years and presents as new. Though there's a bit of a catch; it hasn't been run in over a decade, so it needs a thorough going over before it will be ready to tear up a special stage.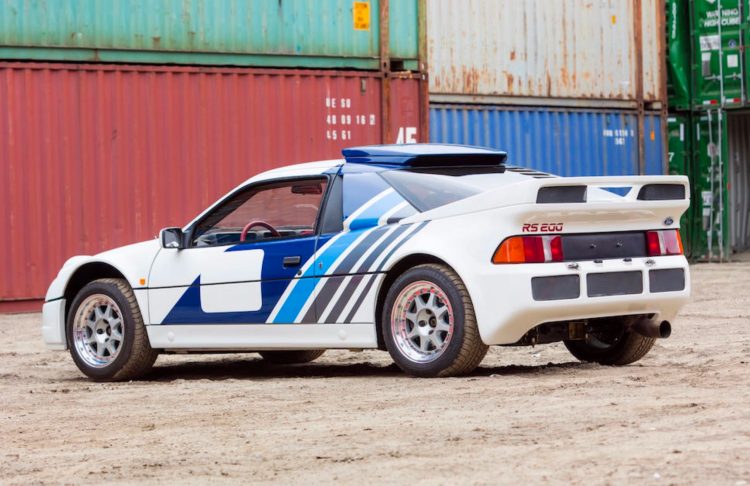 The Amphicar was unveiled at the 1961 New York Auto Show. Soon, they said, we would all be cutting across city harbours and rivers for a shortcut on our daily commutes. Or at least, that was the plan. After initial interest wore off the Amphicar was consigned to novelty status by most owners. The car offered here has been fully restored by its previous owner and remains in both road and sea worthy condition. Located in Florida, we're not sure if you'd want to sail it back to Australia. But if you did, you wouldn't be alone. Check out the clip below of an Amphicar on Sydney Harbour way back when. It's expected to go for around $90,000. If you're looking for a traffic-free way to work, this could be the answer.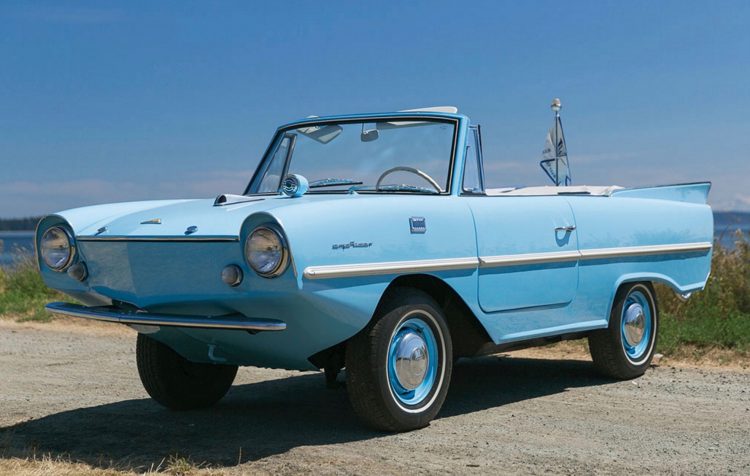 Our car buying specialists don't normally handle these kinds of enquiries, but if you're looking to purchase a new car we can certainly try our best to get you a great price.