As far as track-only supercars go, the Ferrari 599XX Evolution is one of the bees knees. Ferrari has just released a video of the new model making its track debut at Japan's Suzuka circuit.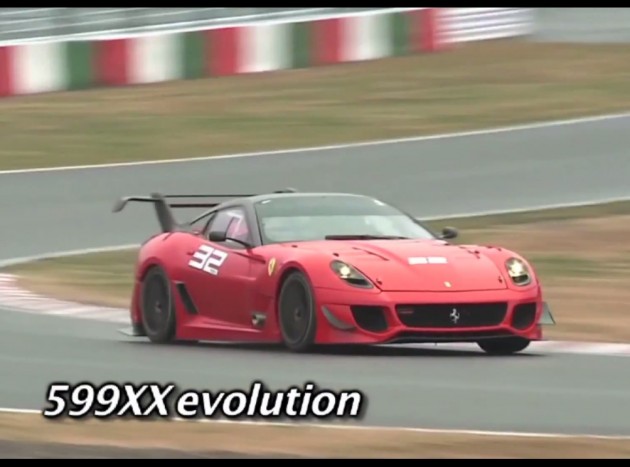 Even if you are one of the lucky selected Ferrari clients that have been granted access to buy one, the 599XX Evolution is not something you cherish in your garage. Instead, Ferrari keeps the car and brings it to the track where you can drive it.
In standard form, the 599 is one of Ferrari's most powerful models. It comes with a version of the Ferrari Enzo 6.0-litre V12 engine producing 456kW. That figure is boosted to 552kW in the Ferrari 599XX Evolution, making for a superb combination of beauty and power.
Compared with the 'normal' 599XX, the Evolution loses 30kg, while various carbon fibre aerodynamic revisions are made to the body. There's corner winglets at the front adding downforce, and at the back there's a large carbon wing.
How quick is it? Well, the normal 599XX has posted a Nurburging lap time of 6:58. This, for a brief moment, was the production car record until Pagani came along with its Zonda R and did a 6:47.
Click play on the video below for a glimpse of what the Evolution is capable of, and what it sounds like at 9000rpm. We wonder what it could manage on the famous German track?