Subaru announced the 2016 WRX earlier this year, fine-tuning the specifications and updating safety for some variants. Is it still an iconic thoroughbred? You bet. Here are our top 10 reasons to buy a 2016 Subaru WRX, in no particular order.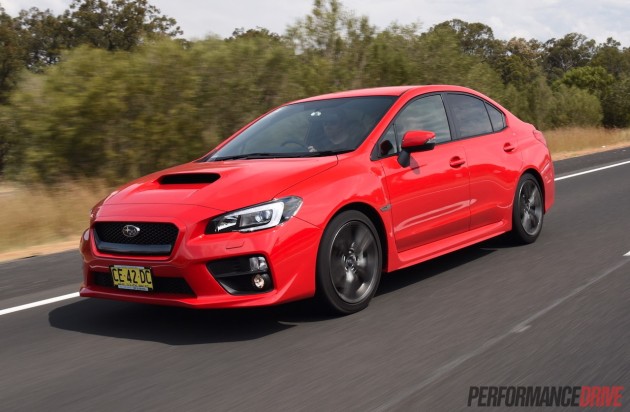 1. Symmetrical all-wheel drive
The WRX is all about all-weather performance. Whether you're pulling out of a corner or trying to launch off the line, the WRX is a no-fuss performance car. Subaru prides itself on its "symmetrical all-wheel drive" system, so much so all of its cars (except the BRZ of course) use it. The AWD benefits are obvious and beneficial around corners, with heaps of grip and potential g-force to fling you around. With the six-speed manual, there's a viscous centre diff that offers a 50:50 torque split, while automatic CVT models use an electronically-controlled clutch to move power front and rear as the demand changes.
2. Interior build quality
From the switchgear to the rubbery dash, to the material used on the seats; everything just feels and looks high quality. Subaru has clearly spent a lot of time ensuring the entire interior is tight and premium-skewed. Gaps are minimal and everything feels sturdy. The seats are also kind to bigger individuals, allowing anyone to sink in and get comfortable.
3. Excellent visibility
The latest WRX's glasshouse is nothing short of perfect for those who like lots of visibility. The front quarter windows, low dash, and thin A-, B-, and C-pillars mean there's not much in the way of visual disruption. You really notice the visual benefits at night or right on dusk when light is poor. You also notice it when you're trying to see around a bend when you're pushing the nose up or down a mountain run.
4. Distinctive exhaust note
For a standard road car the MY2016 Subaru WRX emits quite a burble and bass from its quad-tip, twin exhaust system. Like previous model WRXs, the boxer engine noise is quite audible on start up and settles into a chunky idle. Once you drive through a few gears and punch the go pedal you'll revel in the grumble when you lift the throttle, too. Not to mention the sweet noise of boost being dumped with a nicely pitched 'tkshh'.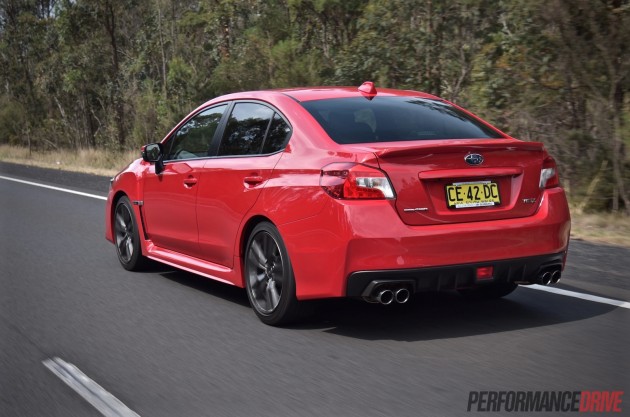 5. Value for money
Back in 1994 when the WRX premiered in Australia it hit the showroom floor with a manufacturer's list price of $41,990. Given the advancements in safety and performance, the MY2016 WRX presents excellent value starting from just $38,990. Using the Reserve Bank Of Australia's inflation calculator, $41,990 represents just shy of $71,700 in today's money. When the current model was introduced last year it was the first time the big brother STI could be had for less than $50,000.
6. Because, rally car
There are not many cars on sale today that can boast a rally pedigree much like the WRX can. Subaru has won three WRC constructors' championships, three drivers' championships (Colin McRae in 1995, Richard Burns in 2001, and Petter Solberg in 2003), winning a total of 47 stage wins combined along the way. Though Subaru is no longer directly involved with WRC, there's no doubt the technology in the current model wouldn't be the same without the hard yards spent flinging dirt at 170km/h… sideways.
7. New safety equipment
The MY2016 WRX Premium adds Subaru's new suite of vision assist technologies. This includes blind-spot monitoring, lane-change assist, auto-dimming rear-view mirror, high-beam assist, side-view monitor built into the passenger wing mirrors so hard-to-see parts of the vehicle can be checked (see image above), rear cross-traffic alert that detects passing vehicles when reversing from parking spaces, and power-folding wing mirrors. All WRX models come with dual frontal, side chest and side head airbags, as well as a driver's knee airbag. The current WRX scores an ANCAP rating of 35.85 out of a possible 37 points, passing five-star requirements with flying colours.
8. Humble styling
The WRX is no longer a vehicle visually orientated with hoons and potential ram-raiders. The modern, sleek styling offers a premium look with its deep chin spoiler, small boot lip spoiler, neat side skirts, and a bonnet scoop that no longer looks like it wants to swallow pigeons. Looks are always subjective, though, but we think the current model is a smart-looking piece of kit.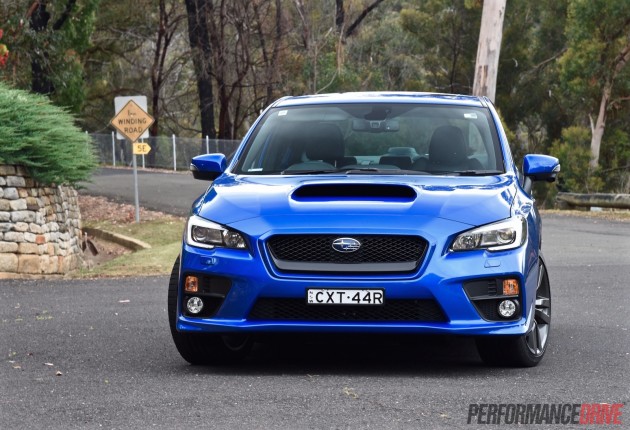 9. Professional drivers not needed
The MY2016 is a sports car that doesn't frighten you with any nasty surprises. The power curve from the 2.0-litre, 197kW flat-four is smooth and linear, and the gearshifts from the six-speed manual gearbox are easier than swapping radio stations. If you consider yourself an average driver, the WRX will make you appear better and give you the confidence to try things you thought weren't possible. If you're an advanced driver, you can enjoyably take it to its approachable limits.
10. User-friendly auto transmission – your girlfriend can drive it, too
While we might be stereotyping, the WRX once again comes with the availability of an automatic transmission. Subaru has connected the 197kW/350Nm 2.0-litre turbo four-cylinder powerplant with a CVT transmission that can simulate eight forward gears. Driver's can select between Sport and Sport Sharp modes, depending on your mood. It, as you can read about soon in our upcoming review, performs surprisingly well, and returns swift acceleration.
PerformanceDrive is compiling a full review of the MY2016 WRX (manual) and WRX Premium (CVT auto), along with our usual performance videos. Look out for it in the car reviews section soon. In the meantime here's a quick preview video to whet your appetite.