A teaser of the upcoming Volkswagen T-Roc compact SUV has been released, giving us a sneak peak of the body design and interior technology.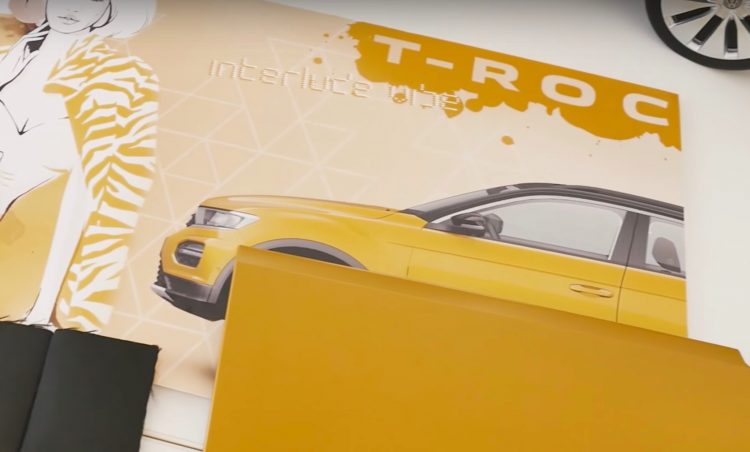 The new model will come in as Volkswagen's smallest SUV, riding on the same VW Group MQB A0 platform as the latest SEAT Ibiza. It also borrows plenty from the SEAT Arona, which debuted a number of advanced tech for the segment.
In the video below Volkswagen talks about how design was used as a tool to convey emotion. For example, it says the centre console design was inspired by a motorcycle helmet, and in particular the chin section.
Volkswagen will be offering a range of colour combinations for the T-Roc, helping the SUV appeal to younger generations. Colours are set to add a splash of fun and creativeness, which should go a long way in a VW product as most showroom models are regarded as fairly vanilla in terms of design flair.
The video confirms there will be a fully digital instrument cluster, at least as an option. This will be capable of displaying all kinds of driving and interface information, similar to the Audi 'virtual cockpit' setup. For the dash there's also going to be VW's latest touch-screen system, which looks almost completely buttonless except for a volume knob.
All will be revealed on August 23, with sales set to commence later in the year. Volkswagen Australia is yet to confirm local details. Click play below to see the teaser.