The future that we didn't expect ten years ago is now. The proliferation of electric cars such as the Tesla Model S has sent shock waves through the auto industry, and there is barely a carmaker out there that doesn't have plans to produce an electric car in the near future. The large investment required to get this technology into showrooms is no longer daunting since many pundits think electricity will eventually replace fossil fuels at some point. Many capital cities are even in the process of outlawing emissions-producing cars, mandating EVs.
Driving an electric car is not what you might think; it is an exhilarating rush afforded by the instant torque and eery silence. First time EV travellers will be blown away by this experience. Here are ten electric cars expected to arrive in Australia in the next few years.
Tesla Model 3
Setting records with several hundred thousand deposits, the Model 3 debuted last year to a rapturous response. This is the fruit of Elon Musk's plan to democratise electric vehicles. Its development was funded by the success of the Model S sedan – itself funded by the 2008 Roadster. Set to start at around AU$50,000-60,000 when it lands here in 2018, all cars will feature at least 320km of range, a 0-100km/h time of less than 6 seconds and a clean, futuristic design. Expansion of Tesla's Supercharger network means travelling long distances and quickly refuelling is now a reality.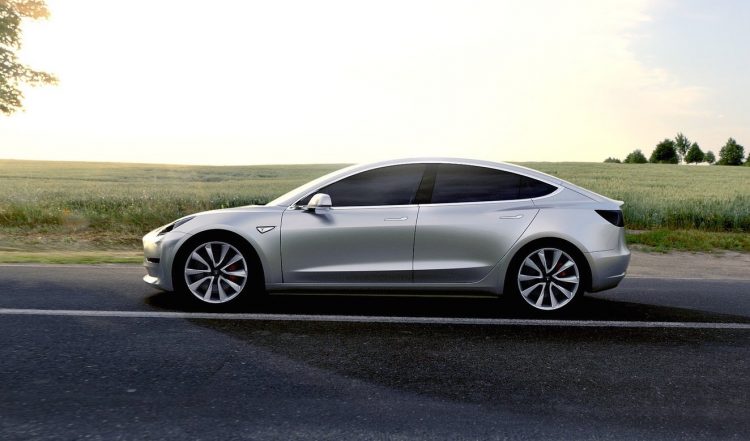 Nissan LEAF
The second generation of Nissan's globally successful electric car is set to feature significantly more range, possibly up to 400km and more conventional styling. The new model is tipped to feature an expression of Nissan's V-Motion grille, a floating roof and arrow-shaped taillights. This is part of Renault-Nissan's global EV push, which includes a recently revitalised Renault Zoe and plans for an affordable EV for Chinese motorists.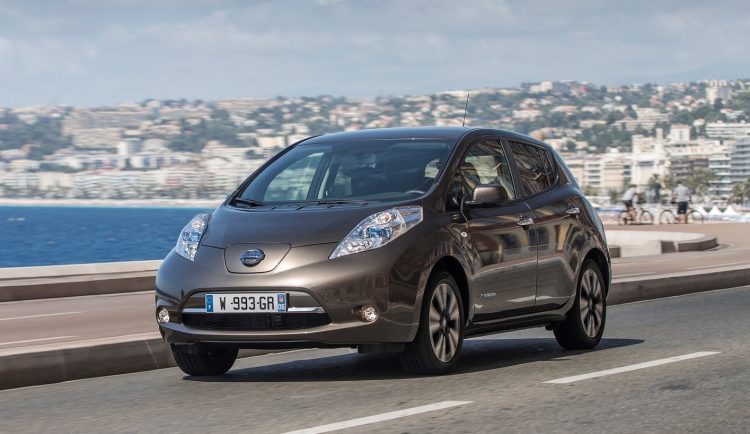 Jaguar I-Pace
One of the more beautiful electric cars coming soon is the Jaguar I-Pace. It's a cab-forward SUV designed by Ian Callum, set to look very similar to the concept version of the same name (below). With 300kW and 700Nm, it should be able to hit 0-100km/h in around 4.0 seconds, with a range of about 500km. The I-Pace's elegant proportions will give it a real point of difference against rival SUVs when it arrives in Australia in 2018.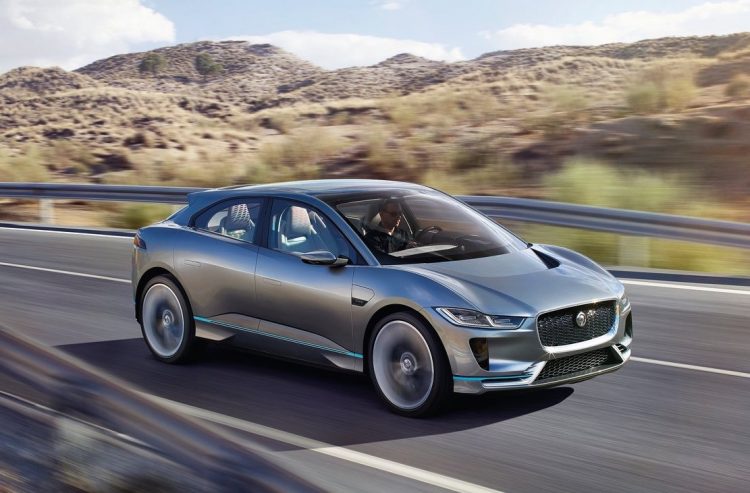 BMW 'i3S'

The BMW i3 is one of the first mass-produced carbon-fibre-bodied vehicles on the market, with several other industry firsts for an electric small car. As such, despite the weight of batteries, it is quite a driver's car and a S variant is reported to be in the works when the facelift arrives soon. A new 'i3S' (or i3 S) is expected to become the world's first electric hot hatch, with between 10 to 15 per cent more power. Chassis enhancements including wider tyres are expected to be part of the package, too.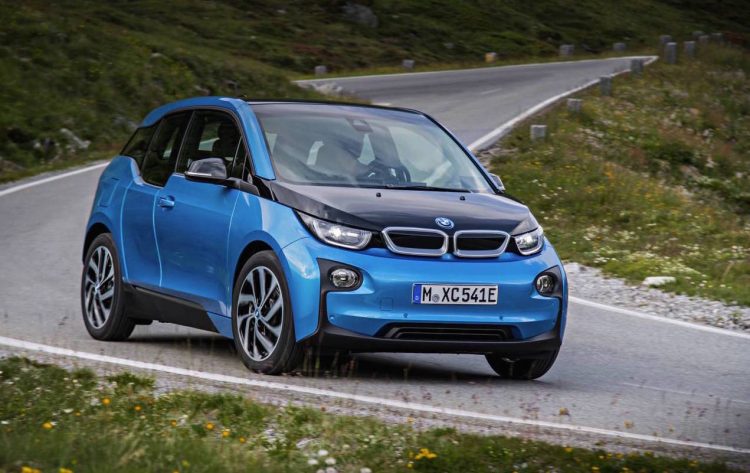 Hyundai IONIQ
Hyundai's IONIQ is a very unique proposition in the automotive world. Not only is it a Toyota Prius rivalling hybrid and a Chevrolet Bolt rivalling PHEV, it is also an EV with up to 200km of range. The good news is, Hyundai will bring the IONIQ to Australia before the end of 2017, as previously reported by PD. Prices haven't been confirmed but it will compete with the Nissan LEAF, which is priced from $46,990.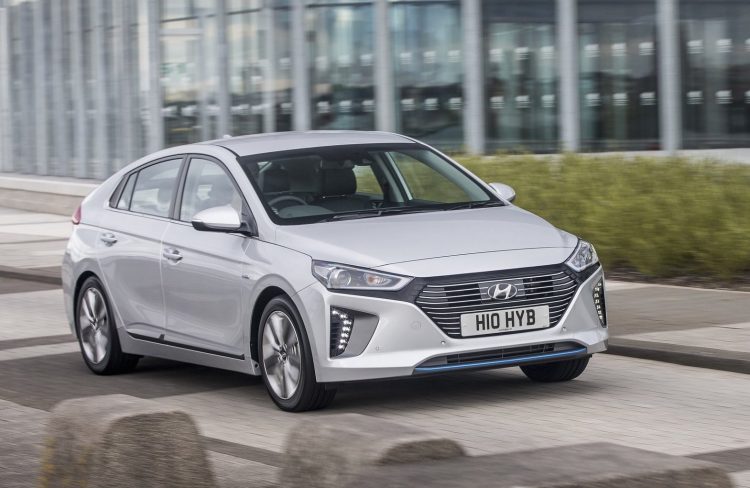 MINI EV
In 2019, a fully-electric variant of Britain and Mr. Bean's favourite little car will emerge, as part of owner BMW's strategy to introduce more electric cars to its fleet. The model is expected to be based on the existing UKL architecture, with the use of batteries and electric motors opening up potential for space utilisation as the original Mini's designer, Alec Issignonis, would've intended.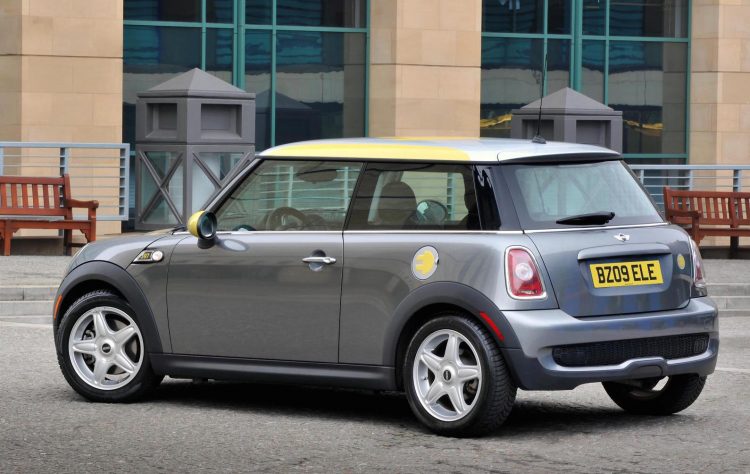 Aston Martin Lagonda (Rapide replacement)

Aston Martin's sporty four-door coupe will turn environmentally conscience when it switches from throbbing V12 power to batteries and electric motors in 2020. Performance is still expected to be brilliant, with the Tesla Model S firmly in its sights. The British marque is set to label it under its Lagonda brand, as outlined in our exclusive future product report, along with an additional sedan model due a year later.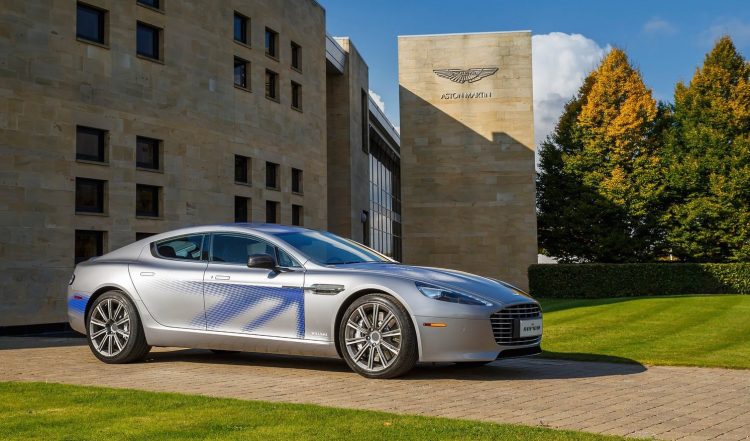 Audi 'Q6' e-tron Quattro
Audi's first dedicated electric model will be a production version of the e-tron quattro concept (pictured below). It has a drag-coefficient of 0.26 and a coupe-esque shape, and has been rumoured to be called the Q6. The concept shown at the 2015 Frankfurt Motor Show offered 500km of range, 370kW and a huge 800NM, with power sent to three electric motors providing all-wheel drive. Production is set to take place at Audi's Brussels plant in Belgium.
Mercedes-Benz EQ
The first of Mercedes-Benz all-electric EQ range is expected to be in the mould of the Generation EQ concept shown at the 2016 Paris Motor Show (below). This means a GLC-sized SUV with 300kW/470Nm, 0-100km/h in under five seconds and wireless charging. Merc's electric vehicle range will feature its own design language, with blacked out grilles and blue lighting.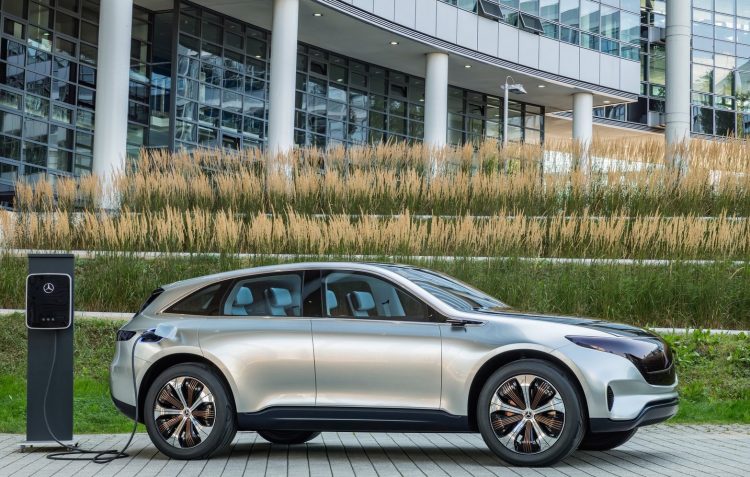 Volkswagen e-Crafter
With rivals Tesla and Daimler preparing their own electric cargo vans, Volkswagen wheeled out the e-Crafter (below), with between 200 and 400km range thanks to a 43kWh battery pack. A full payload of 1678kg is still possible. VW is expected to bring the car to the European market by the end of 2017, with a possible Australian launch next year.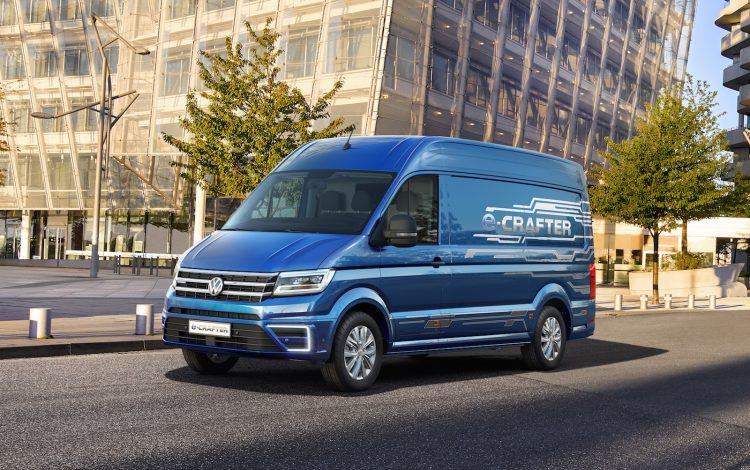 Further along, we can expect a Volvo EV to rival the Model 3 in 2019, a long-range Mitsubishi electric compact SUV in 2020, Volkswagen's MEB EVs by 2020, as well as electric cars from Ford, Mazda, Porsche and Toyota beyond 2020.
Buying a new car? We can help you beat the dealers and potentially save you thousands. Click here for a free, no-obligation quote.