An exciting expansion pack featuring some wicked new cars has become live on Rockstar Game's Grand Theft Auto V, on PlayStation 4.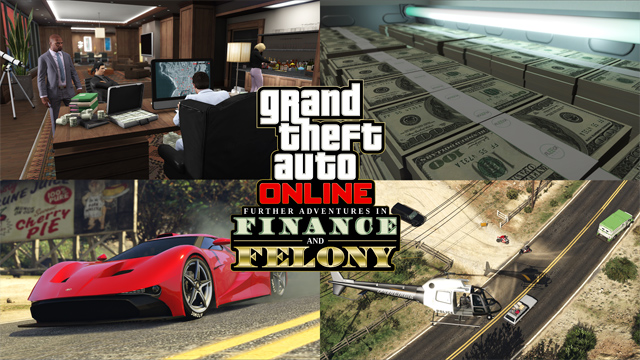 The expansion pack, announced a few days ago, is called 'Further Adventures in Finance and Felony'. In it, players can gain access to plenty of weapons, upgrades and clothing items for the players among several other online specific trinkets, but of most interest to us are three new supercars.
GTA V already has a vast repertoire of hundreds of types of cars, all of which 'inspired' by real life ones. From Audis, to Ford GTs to imitation Teslas and Corvettes, even a version of the Commodore (Chevy SS).
The three new cars are as follows: The Grotti X80 Prototipo, Pfister 811 and Dewbauchee Seven70.
The Grotti X80 Prototipo is the most radical of the three, and borrows heavily from the Faraday Future concept shown earlier at this year's CES in Las Vegas, with some Caparo T1 thrown in for good measure.
The Dewbauchee Seven70 is an unapologetic Aston Martin One-77 copy, with some Ferrari F12 in the front end, while the suggestively named Pfister 811 is unmistakably a Porsche 918 Spyder with some Carrera GT thrown in for good measure.
Check out the official trailer for the expansion pack below.