The Lucid Air is shaping up to be an electric Tesla Model S rival we can get excited about. The large sedan has a luxurious interior, up to 1000hp (750kW) and up to 643km of range, and the base model will even undercut the Model S on price.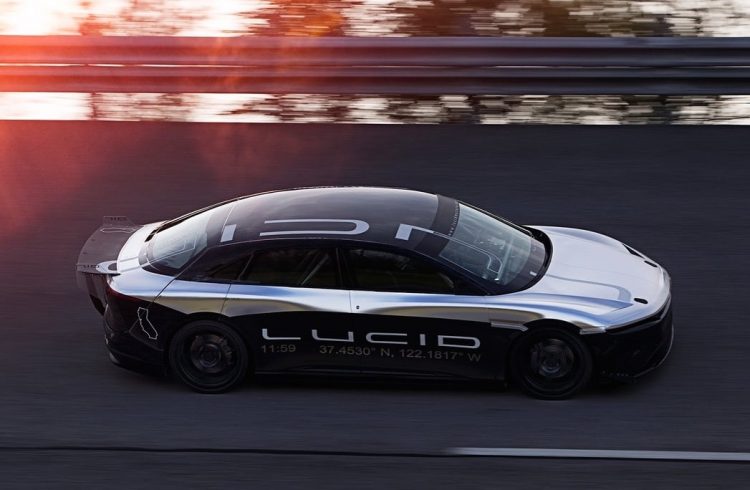 Another area Lucid is gunning for supremacy is top speed. Here is a prototype being tested on a banked 12km circuit, reaching speeds of up to 217mph (350km/h). Truly insane for an electric sedan and apparently only limited to that speed via software. Higher speeds could be achievable.
The 'Alpha Speed Car' prototype in the video is created to evaluate the cars manners at the upper limit, before expected deliveries commence in 2019.
Lucid will offer the Air in many specifications, starting with the US$52,500 (AU$68,286) rear-drive base model with 298kW and a range of 386km.
It will be built in a new factory in Casa Grande, Arizona, with Chinese assembly also possible due to LeEco financial backing.
If that's not cool enough for you, we've included some extra footage (further below) of the car getting sideways in the snow.