It might not be the first car you think of when considering aftermarket tuning, but the new Audi Q2 is a funky little number. It also sits in a very popular segment, meaning, the SUV is already a bit of a magnet in standard form.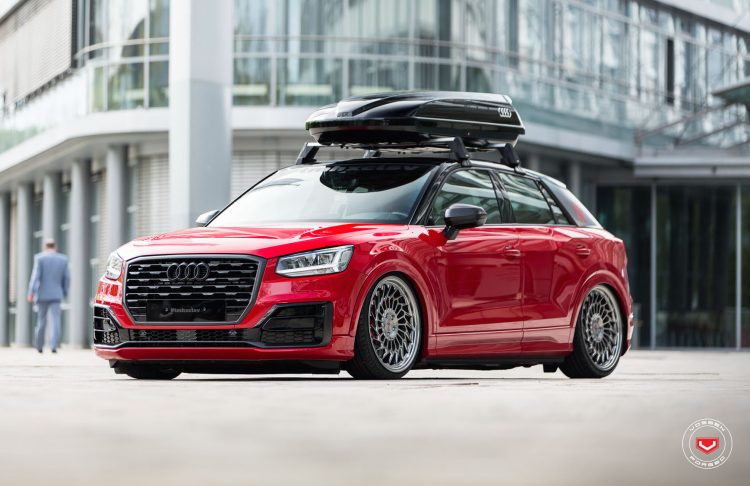 Here we see a pretty extreme side of the aftermarket potential for the Q2. It features various mods which have all accumulated to help it compete in the #AudiQ2Challenge at Worthersee.
The highlight feature would have to be the wheels. They're by Vossen, called Forged ML-R2. They certainly give the SUV a unique style, and site well inside the wheel arches thanks to a H&R lowered coilover suspension upgrade.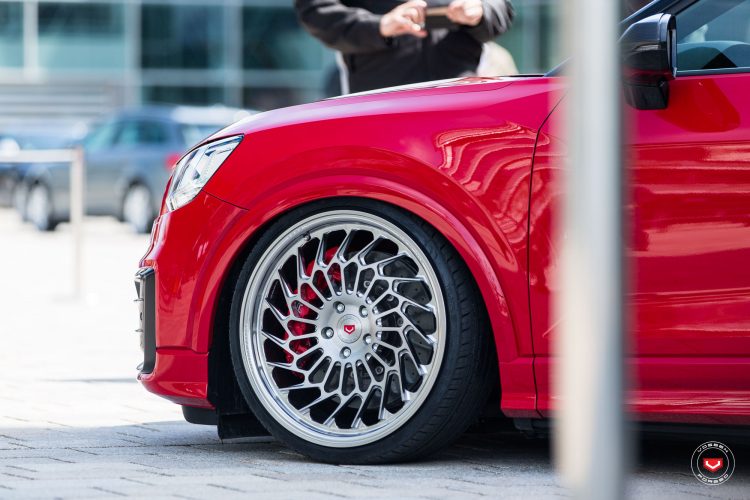 Inside the wheels you might notice the performance brakes, taken from an Audi RS 3, with ceramic discs. There might not be much ground clearance any more for any sort of off-roading, but there is an Audi storage box mounted on the roof for adventurous getaways.
It doesn't stop there either. Inside is a pair of Recaro bucket seats and a big chunky roll cage. Some carbon fibre is also sprinkled around the place for a racy theme.
As far as we know there are no plans for a performance version of the Q2 from Audi, such as an 'RS Q2', but we guess nothing is impossible these days.