For buyers wanting cheap thrills, this is a good time to be alive. Sure you can spend $300 jumping out of a plane, or off a bridge attached to a bungee rope for that adrenaline rush, but that only lasts a few minutes. The good news is you can have a small portion of this in your personal conveyance, because plenty of reasonably-priced cars offer genuine fun. We're gonna look at 10 which achieve it – in no particular order – with very different philosophical approaches. Some stretch the definition of sports cars, but we won't get precious; hot hatches are sports cars too.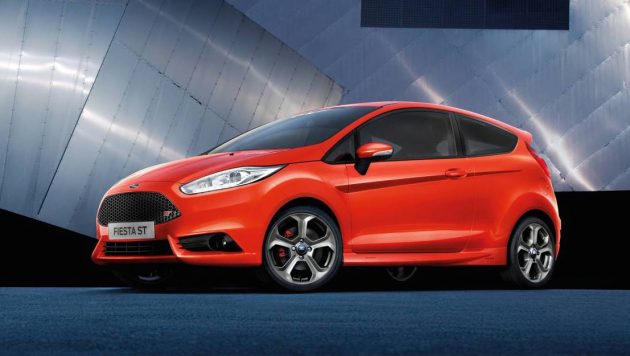 Despite a recent price rise to $27,490, the Fiesta ST remains an absolute bargain, offering 134kW (147 on overboost) of front-wheel drive excitement. This is pure, unadulterated hot hatch with possibly the best chassis in its class. It has drawn unanimous praise from all corners, including us for its grip and chuckability. Available in manual only – as a hot hatch should be – upgrades are now available from the dealership courtesy of Mountune tuning packages, while a more powerful ST 200 version was announced at this year's Geneva Motor Show. If any of those land here, they will be collectible. Big brother Focus ST is also worthy of consideration, scraping just under $40k, but is it as fun as the tiddler?
Ford Falcon XR6 Turbo Ute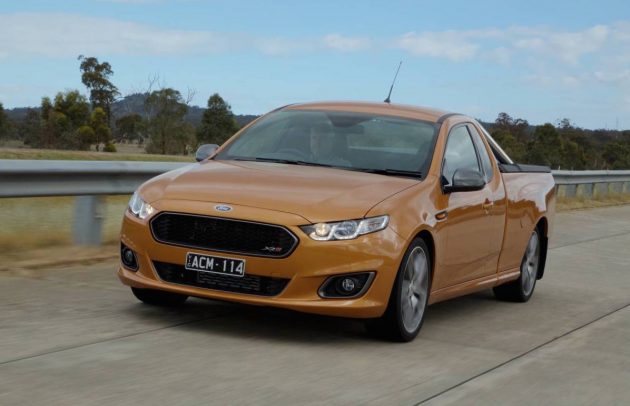 This one belongs on the endangered species list. A bit of a wild card, but with 270kW and at just under $40k, it offers more power per dollar than any of the others listed here. The 4.0-litre turbo engine is one of the all time Aussie greats, offering smooth, refined thrust that throws you back in your seat. Leaf-sprung rear suspension means there is axle tramp, and not much finesse but there is definitely fun to be had. Tax deductible to ABN holders sweetens the deal, but Ford isn't building any more, so if you want one, you will have to scour dealerships.
Hyundai's sporty, asymmetrical three-door entrant certainly has some uniqueness about it. From some angles it's quite polarising, looking somewhat like a pus-filled boil from behind but you can't deny it's performance credentials and value. With 150kW and squeezing just under $30k for the manual, it has definite appeal. A seven-speed dual-clutch gearbox is also available. It is fun to drive and feels special thanks to matte paint options and the unique design, sporty interior treatment and local chassis tuning.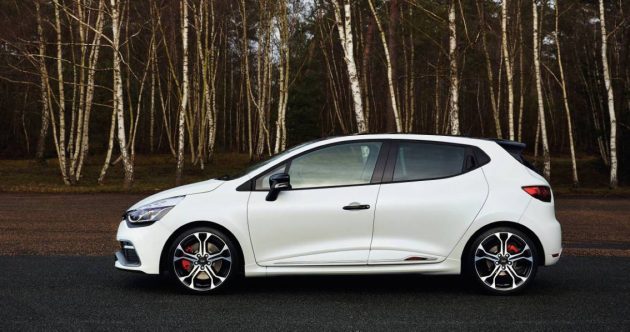 Renault has upped the ante on its perennial sport hatch, to 162kW and 280Nm. Although Renault's newfound fascination with turbos and dual-clutch gearboxes (no manual) means it might have lost the raw edge of the predecessors, this $39,990 limited edition looks and feels focused and special, with performance numbers that can only be achieved with a dual-clutcher. We recently timed 0-100km/h in a cracking 6.6 seconds.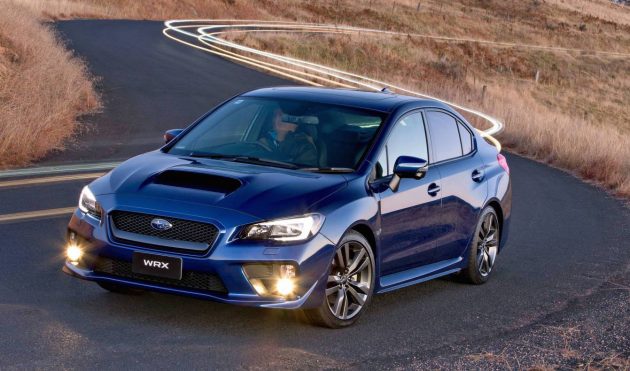 The WRX enjoyed some glory in the 1990s on the back of rally glory and being a devastatingly quick point-to-point missile, before adding bloat and then only trading on reputation, sort of languishing in the wilderness for a while.
The latest generation has reclaimed some of that lost edge, at $38,990 with 197kW. Now a more mature and liveable proposition, it offers eye-melting grip, excellent steering, and superbly bolstered seats with a more premium interior. We recorded a best 0-100km/h of 5.9 seconds. The manual, although notchy and heavy at low speeds, is the pick, as the CVT auto feels doughy and artificial. But as we noted in our recent review, the latest WRX will appeal to the Gran Turismo set thanks to its digital novelties.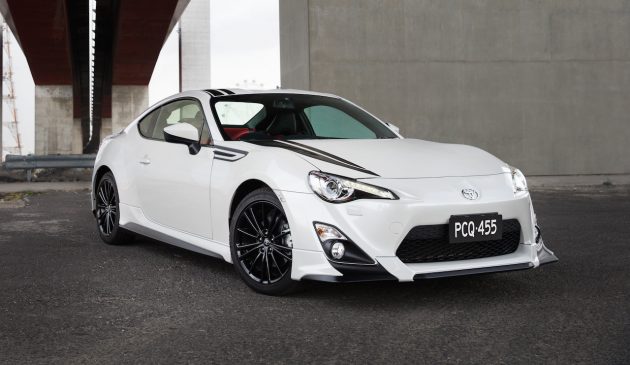 Akio Toyoda's revival of the affordable 1980s drifting legend has drawn universal praise the world over. While not particularly powerful, the Subaru-derived flat-four and sheer mechanical balance means its cornering and drifiting ability shames cars several times its price. Up there with the Fiesta ST and Renault Clio R.S. for fun factor, albeit in a different way, with rear-wheel drive. Starting just below $30k with 147kW, the 86, and its twin, the Subaru BRZ, are due for an upgrade in the next six months.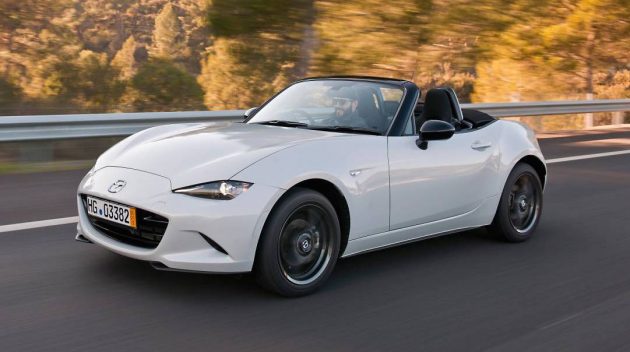 Most people think of 'sports car' as an open-top roadster. With rear-wheel drive and a weight of just over a ton, the latest ND MX-5 has the formula exactly right, whether in 1.5-litre or 2.0-litre guise. Starting at just over $30,000, each version offers superlative steering, response and an intimate sense of connection between the driveline and chassis. Add the open-top fun factor and for some, that might be enough to put it at the top. However, while eminiently liveable and comfortable for a long trip, being a two-seater makes this an impractical proposition for some. If you can live with that, it's well worth it.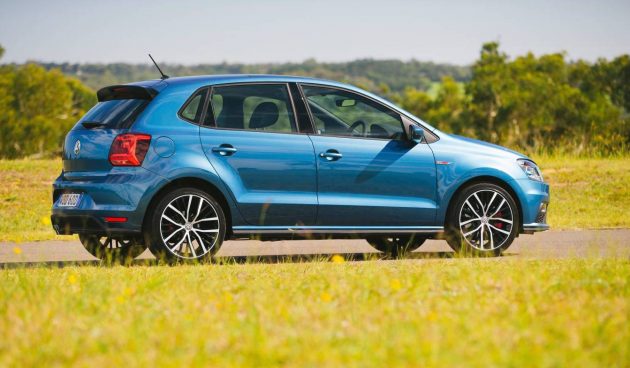 The $27,490 Polo GTI recently upgraded to a 1.8-litre turbo engine, of 141kW and 320Nm tune, resulting in performance that puts it at the pointy end of the segment. 0-100km/h in 6.2 seconds. Maybe it cedes some steering and chassis finesse to the Fiesta ST but is still exceptional, and counters that by having five doors and a far classier interior, with evocative tartan seats. Well worthy of consideration before you sign that dotted line.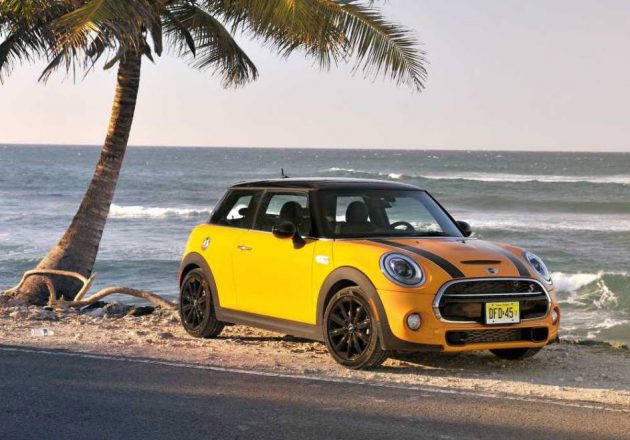 Now available in three- and five-door guise, the latest MINI Cooper S continues the fun and cutesy factor of the revived British icon. At $38,050 for the 5-door, you get a 141kW turbo 2.0-litre engine, with 5.5L/100km economy and a BMW-derived chassis, with a level of style and flair the others here can't equal. The bug-eyed little guy offers plenty of character inside and out too, but with plenty of options which can drive the price skyward.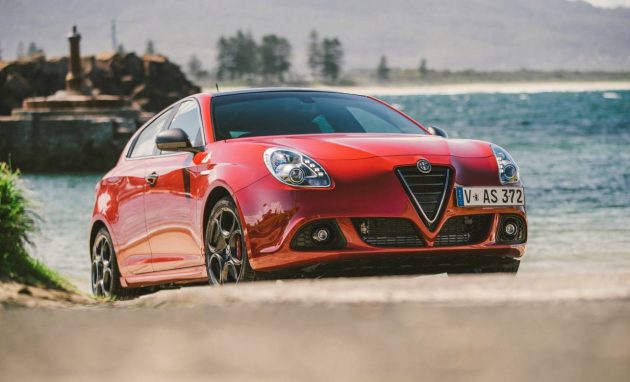 The storied Italian marque will return to its roots when the rear-wheel drive Giulia comes back, but the Giulietta will remain part of its future for time to come. A facelifted version is due late this year or early next, with some Giulia-derived cues. The next-gen could be rear-wheel drive but this is a few years off. In the meantime, you get 173kW from a 1.75-litre engine, a dual-clutch gearbox, and plenty of Italian brio throughout, from the styling, to the driving characteristics, to the sound. Definitely something which feels special.