Tesla Motors has under-performed this year according to reports, with information suggesting the manufacturer is well under its sales projections for 2015.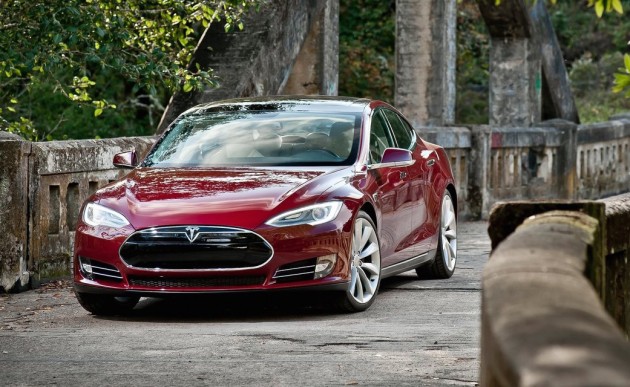 Tesla issued a letter to shareholders earlier in the month explaining that it predicted at least 50,000-52,000 units to be shipped in 2015. In reality however Tesla is said to have rolled out 36,674 silent models from the factory floor.
Its first estimate equates to an average of 4200 units monthly to meet the 52,000-unit goal, however, it is currently averaging around 3700 units per month. This could be due to production not being able to keep up with demand.
If Tesla is to manage the goal it will have to double its current sale rate. In fact, it needs to sell around 15,000 more vehicles before the end of the year. This is obviously going to be a very tall order.
Unfortunately, Tesla doesn't officially release its monthly sales figures in Australia so it's very hard to know how well the company is doing locally. As a guide though we can take a look at the monthly electric vehicle sales, and for that, they have increased a staggering 94.7 per cent year-to-date compared with 2014.
Tesla currently sells only the Model S and Roadster in Australia, but overseas it also sells the new Model X SUV which is due to arrive locally later in 2016. A new mid-size sedan, called the Model 3, is coming some time in the next 18 months as well, and it's expected to be the best-seller for the company.