This month Holden Special Vehicles will release its thrilling new HSV E Series 3 SV Black Edition range, based on the HSV E Series 3.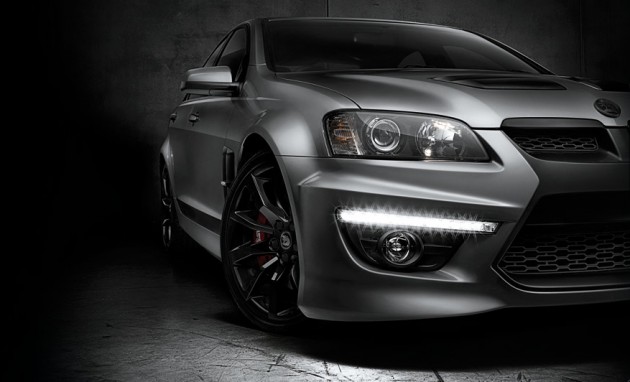 The HSV E Series 3 SV Black Edition was revealed at the recent 2011 Australian International Motor Show in Melbourne. Unlike a lot of concepts we see, this time the car will actually go one sale to the public.
Buyers will have to get in quick as only 25 ClubSport R8 Tourers, 100 ClubSport R8s, and 100 Maloo R8 SV Black Editions will be available.
The HSV E Series 3 SV Black Editions will feature Vector hood scoops, matt black paintouts on the front bar and sides, all-new 20-inch forged alloy wheels finished in glass black – staggered for extra grip, HSV performance suspension (ClubSport R8 only), HSV Bi-Modal exhaust, and the signature 6.2-litre, 317kW, LS3, Gen 4, V8 engine.
Inside, the cabin is treated to an exclusive finish on the instrument panel, centre console, and steering wheel. Custom matt black badging, boot lip spoiler and Onyx leather trim also help promote the exclusiveness of this limited edition HSV.
HSV rarely goes shy in the paint colour department, and the HSV E Series 3 SV Black Edition is no exception, available in Sting, Alto Grey, Heron, Nitrate and, Phantom Black.
Prices for the HSV E Series SV Black Edition range start from $71,900.