Tesla will soon produce vehicles in China as part of a massive deal with the Shanghai government, local representatives have confirmed. It will be the electric vehicle maker's second production facility.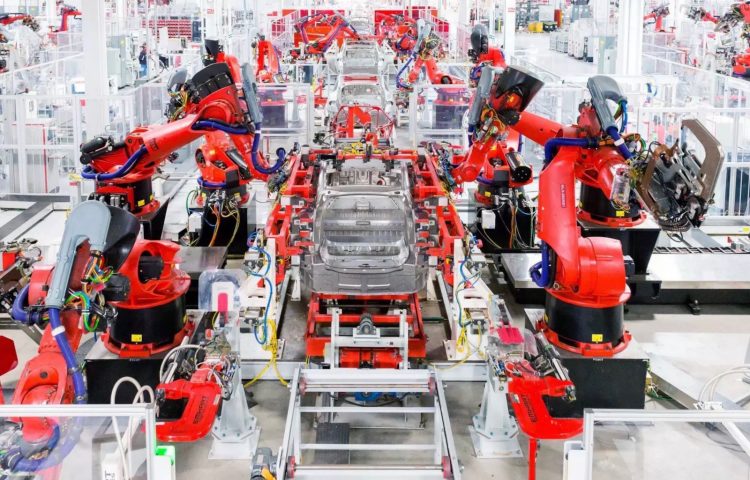 Tesla and Shanghai have reached a preliminary agreement which will see the construction of a brand-new production facility. The plant is set to have an annual capacity of 500,000 vehicles per year, helping to bolster Tesla's overall production and help meet growing demand. Details surrounding the cost of the deal are yet to be confirmed, but it's understood vehicle manufacturing will commence in around two years. In a press release, the Shanghai government said:
"Tesla Gigafactory, which aims to build 500,000 electric vehicles per year, has officially settled in Shanghai Lingang Area Development Administration. It is the largest foreign-invested manufacturing project in Shanghai's history. Today, on July 10th, the Shanghai Municipal People's Government and Tesla signed a Cooperative Agreement. Mayor Ying Yong and Tesla Chairman and CEO Elon Musk were in attendance to unveil a plaque for the Tesla (Shanghai) Ltd. Electric Vehicle Development and Innovation Center."
Setting up the facility in China is set to help expand Tesla's capacity but also improve efficiency in reaching global markets. At the moment the company makes its vehicles at the only production plant, located in Fremont, California. It also produces batteries at its Gigafactory in Nevada. Tesla has said that it is intending to set up a workshop in Europe as well, which should help improve delivery efficiency for the region.
Production in China has become a more viable option for US carmakers. Last week China increased its import duty on US-made vehicles by 40 per cent. This was said to be in response to the US imposing tariffs on imports. If the vehicles are made in China these taxes will be avoided, potentially helping to keep the retail prices down in the region.
Tesla isn't the only carmaker interested in producing vehicles in China. Audi, BMW and Mercedes-Benz already have hubs set up in the country. BMW only this week announced it has expanded its joint venture with Brilliance Automotive Holdings (China), and it will produce the new iX3 electric SUV not only for the Chinese market but also for export to other markets.
It's understood Tesla sold almost 15,000 vehicles in China in 2017, which was only about 3 per cent of the market's electric vehicle sales. However, sales in China accounted for around 17 per cent of Tesla's revenue for 2017 according to reports, making it a key market for the up-and-coming brand.