If you're after something exciting, rare and extremely fast, and have over half a million dollars, this 2010 Ruf CTR 3 up for sale should certainly suffice.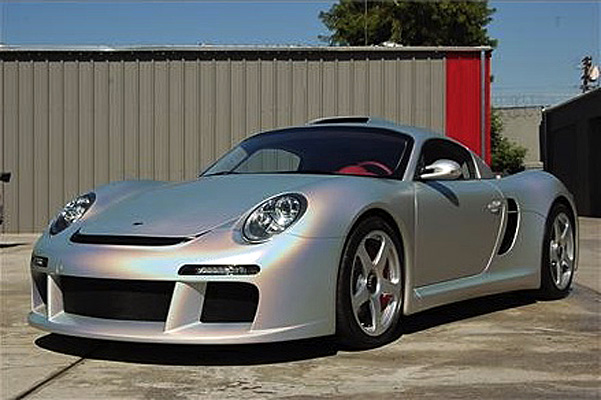 Ruf Automobile is the manufacturer responsible for some of the finest tuned Porsche vehicles around. The company not only tunes them though, it also manufactures its own models with completely independent badges and chassis numbers.
This Ruf CTR 3 is regarded to be the company's first completely bespoke model, based on only minor elements of a Porsche model. Most of it is completely custom engineered and unique to Ruf.
Some aspect of the Ruf CTR 3 are very loosely based on the Porsche 911 and Porsche Cayman, with an all-new Kevlar body and design. You can still see elements of the Porsche Cayman at the rear, and the 911 at the front.
In the back, there's a mid-mounted 3.8-litre twin-turbo flat-six based on the Porsche 911 Turbo engine. With vast mechanical revisions, the engine produces a whopping 552kW of power and 960Nm of torque.
Ruf Automobile says the CTR 3 is able to smash 0-100km/h in 3.2 seconds, and go on to a top speed of 380km/h, making it a lot quicker than any production model Porsche has ever created.
This example up for sale is practically brand new, with just 483km on the clock (300 miles). It's currently advertised on DuPont Registry will a price tag of US$540,000. The car is located at Van Nuys, California, USA.