Beijing media outlets are reporting that Chinese police have arrested one of the largest and most dangerous street racing crews, and confiscated all 12 supercars that have been involved in recent street races.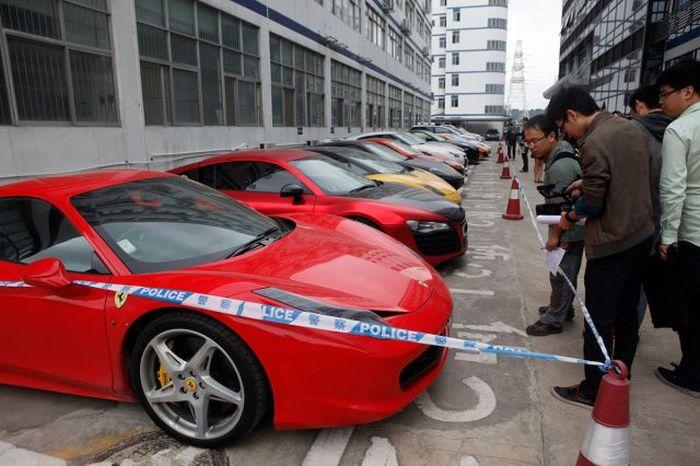 The group of street racers were said to have escaped the cramped and congested streets of Hong Kong, taking their exotics to Shenzhen, the Chinese town across the border from Hong Kong. There, the roads are wider, straighter and more suited to supercars, and over two days the group raced their exotics up and down the coastline.
Chinese police clocked one of the drivers covering a 22-kilometer stretch of road in just six minutes, which is an average speed of a lot higher than the legal limit. As well as this, footage from traffic cameras broadcast on Chinese television showed cars speeding along a highway, weaving between other vehicles.
State-run media outlet The Southern Daily interviewed one eyewitness, quoting: "Those drivers thought they were on a race track…They didn't care about other cars on the road."
The street racers are apparently aged between 38 and 62, with 12 supercars including Ferraris, Lamborghinis, Audis, and McLarens being confiscated and held by police for the time being. The Shenzhen released a statement saying that this was the largest and most dangerous street racing case ever seen by police in the area.
Chinese police are planning to charge the suspects with dangerous driving offences.