The final Ford Falcon FG X models have been sold at auction, with the highest bid going to the XR6 Sprint special edition.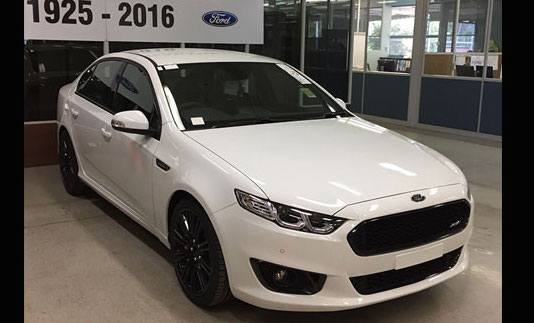 Ford's last-ever Falcon models rolled off the production line last week. Although the actual last models won't be sold at all instead going to a museum, the last saleable models have just gone to their new owners.
At a special Manheim auction event in Melbourne today Ford Australia sold the last models. These included a Territory, XR6 Turbo Ute, an XR6 sedan, and one of the XR6 Sprint special editions.
The Territory Titanium diesel received a highest bid of $68,500, which is well above the regular retail price of $57,740. It was a Lightning Strike silver example featuring the 2.7-litre turbo-diesel V6 generating 140kW, hooked up to rear-wheel drive.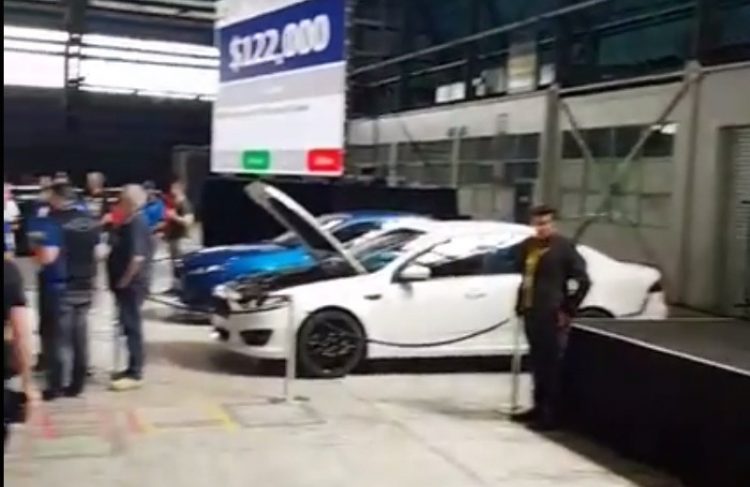 Next up, the hammer came down on the XR6 sedan at a price of $81,500. This is also well above the retail price of $38,290. It was an automatic petrol version with the 195kW inline six engine.
Surprisingly, the 270kW XR6 Turbo Ute didn't fetch as much as the sedan. Bids stopped at $80,000 for the last-ever Ford Falcon ute, despite the 'Falcon ute' being the pioneer of the vehicle style in Australia. Still, the price is well above the retail price of $38,710. It was a six-speed manual version painted in Smoke grey.
Lastly, the XR6 Sprint, build number 500 of 500, attracted a final bid of $122,000. This is well above the retail price of $62,190. It was a white automatic example featuring the tuned turbo engine that produces up to 370kW during overboost.
That's it, folks. You can no longer order a brand new Australian-made Ford Falcon. Production has officially ended and the last examples have been made.