Electronics giant Panasonic has signalled its intention to expand its partnership with Tesla Motors over the current battery-supply agreement.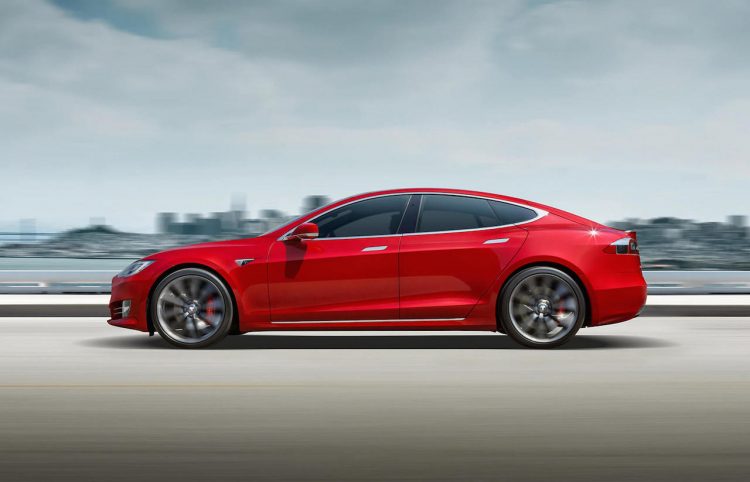 Panasonic is set to be attempting to pivot away from purely electronics and expand its automotive portfolio. CEO Kazuhiro Tsuga has made recent comments suggesting Panasonic is planning on more investment into Telsa's autonomous driving program.
"We are deeply interested in Tesla's self-driving system," he said. "We are hoping to expand our collaboration by jointly developing devices for that, such as sensors."
Tsuga also mentioned that Panasonic is currently developing a new high-speed image sensor known as organic photoconductive film CMOS image sensors. The CEO says the image sensors work at a higher speed than other sensors, with no image distortion. A higher-speed image sensor would allow Tesla's self driving vehicle to analyse data like traffic flows, as well as mapping the vehicle's surroundings or potential dangers with an increased amount of accuracy.
The company is also developing new navigation systems and cockpit displays, which could one day be incorporated into Tesla's Autopilot system, according to reports.
Panasonic and Tesla have been in business together since 2009, where the cross-Atlantic powers agreed to a supply agreement. The following year saw Panasonic invest $30 million into strengthening the partnership.
Since then, Panasonic has become Tesla's sole supplier of battery componentry for the Model S, Model X and upcoming mass-production Model 3. In addition, Panasonic is planning on investing a further $1.6 billion to help fund the construction of Tesla's $5 billion Gigafactory.
In addition to the automotive collaborative effort, Tesla and Panasonic have also entered an agreement, working together on solar energy through Elon Musk's recent acquisition, SolarCity. Panasonic has pledged up to $250 million worth of investment in the development of photovoltaic cells and modules for commercial and private use.