Holden will launch its first convertible since the Astra convertible of 2009 with the new Cascada next month. It will be available in a special Launch Edition to celebrate the return of the drop-top to the local range.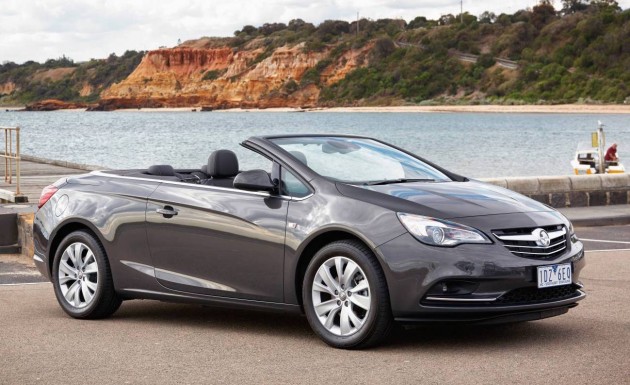 The new Cascada is based on the latest Astra in Europe, and the just-announced Holden Astra. It features a "full-size four-seat" cabin capacity that's perfect for cruising the beachside and the open road, according to Holden.
GM engineers have worked on strengthening the body to ensure it presents an enjoyable handling character and solid cornering performance. There's also 18-inch alloy wheels for a sporty look
As for the roof, it uses a triple-layered acoustic material which can be retracted in 17 seconds. It can be operated at speeds up to 50km/h too, which means buyers will be able to raise the roof quickly in the event of sudden rain and so on.
In the engine compartment sits a 1.6-litre turbocharged engine. Holden hasn't specified outputs but as an indication the latest Buick Cascada, sharing the same layout, produces 149kW and 280Nm. It's matched up to a six-speed automatic transmission with front-wheel drive.
Those looking to buy an affordable four-seat convertible will be interested to know Holden is introducing the Cascada Launch Edition. It helps celebrate the return of the convertible body style for Holden, with just 50 examples hitting the market. They come with 20-inch wheels, Nappa leather, bi-xenon headlights, adaptive forward lighting, and LED daytime running lights.
Holden will officially launch the new Cascada on May 4, along side the Astra GTC and Astra VXR. Prices for the regular version start at $41,990, while the Launch Edition starts from $44,990.