McLaren has confirmed the arrival of a successor to arguably its most iconic car – the F1 – with the project codenamed BP23 set to bring back a three-seat layout and hybrid powertrain.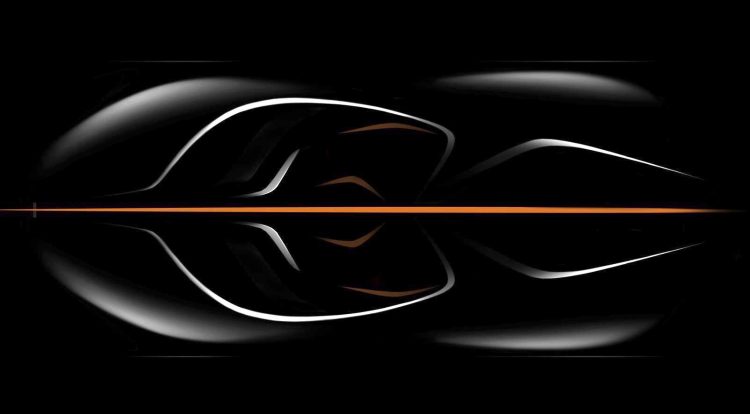 The upcoming McLaren flagship will be the result of McLaren Special Operations (MSO) division, which is led by Ansar Ali, the former head of Caterham and Zenos. The 'BP2' in BP23 translates to the second 'bespoke product' from MSO, and the 3 is a nod to the three-seat layout.
McLaren is billing it as the "world's first Hyper-GT", and it is set to go up against upcoming hybrid hypercar projects from Mercedes-AMG, and the Aston Martin-Red Bull collaboration known as AM-RB 001.
One of the most concrete details we have of the Hyper-GT is the design sketch released by McLaren which shows a central position for the driver, accommodating a passenger on either side, identical to the McLaren F1's layout.
While it's too early to get the scoop on any performance details, a tuned version of McLaren's 3.8-litre twin-turbo V8 unit working alongside a powerful electric motor is likely. Mike Flewitt, McLaren's CEO, said in a statement:
"A hybrid powertrain will make it one of the most powerful McLarens yet created but the car will also deliver the highest levels of refinement, enabling significant journeys to be undertaken with up to three people aboard. We are calling BP23 a 'Hyper-GT' because it's a car designed for longer journeys, but with the high levels of performance and driver engagement expected of any McLaren.

"BP23 will borrow the three-seat layout with the central driving position made famous by the iconic McLaren F1, and it will be housed in a streamlined, shrink-wrapped carbon fibre body of great elegance."
In a further nod to the McLaren F1, production of this ultra-exclusive Hyper-GT will be limited to just 106 units; the same production cap for its predecessor. Prices are expected to reach north of AU$3 million, with deliveries expected to commence in 2019. The bad news is that each of those 106 units have been purchased already.