If you've ever bought a car and held off on some of the options during the time of purchase only to later decide you need them, Tesla knows how you feel. It has just come up with a solution for this, or more specifically, for its optional Autopilot system.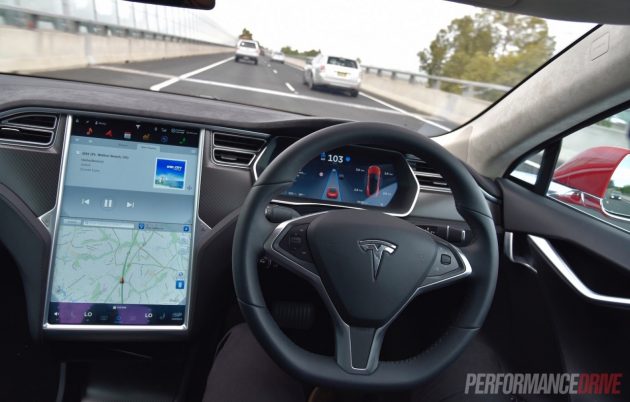 The electric vehicle manufacturer is apparently now offering existing owners a chance to trial its incredible Autopilot feature (demo here) for one month. The service is being offered for the Model S and Model X.
It's pretty straight forward really. These models, where manufactured after October 2014, come fitted with the hardware as standard, so it's just a matter of a software revision to gain access to the program. This is the kind of experience we're used to finding in the computer world.
Tesla is giving owners a chance to sample the Autopilot function for a period of one month before the trail expires. If the owner decides that yes, he or she can't live without it, Tesla will install the software for the price of the initial option plus an additional $500.
For those who haven't experienced Autopilot before, it is an amazing technology that virtually allows the car to drive autonomously along the highway. It only operates in highway environments with clearly marked lines, and drivers must touch the steering wheel every minute or so.
For long-distance drives it is a brilliant system as it can reduce fatigue and it can actually improve safety as the sensors are able to take in more information than the average human, and react quicker in some cases.
It's unknown if the trial service will become available in Australia, but if history teaches us anything it seems very likely Aussie customers will be given the same opportunity as US customers.