An image has surfaced online which could give us our first look at the new Audi R8 supercar before its Geneva Motor Show debut.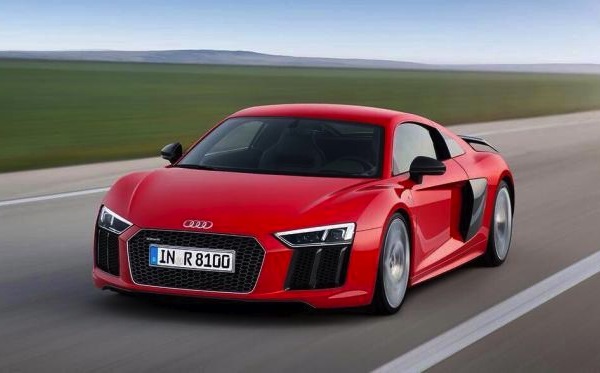 It does look like a fairly legitimate image, and one that could be part of the official press shots which will no doubt be released when the car is unveiled.
In terms of design, the Audi R8 is expected to showcase sharper styling elements, such as a more defined hexagonal grille at the front, aggressive vertical intake fins (according to this image), and LED headlights. The headlights in the image seem to match well with the official Audi teaser we received last week.
Audi is yet to confirm any specific details other than the fact it will come with optional laser headlights. As far as we know it will come with a 5.2-litre naturally aspirated V10 producing around 397kW.
Last week Audi confirmed in a video preview that the top V10 Plus variant will produce 449kW, which is a big jump from the current 404kW output. All are set to come with a seven-speed dual-clutch auto with all-wheel drive.
We suspect Audi will release official details and images very soon, especially if this image above turns out to be legitimate. Stay tuned.