Remember the news from Elon Musk earlier this week about an update ending range anxiety? The software update 6.2 for the Tesla Model S is now ready for deployment.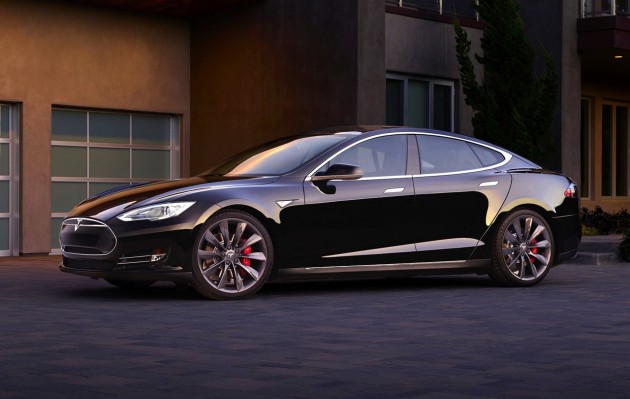 First thing's first, how does it end range anxiety? Well, the on-board computer/touch-screen now has a Range Assurance and Trip Planner application which allows users to plot their journey and know the spots where they can recharge before actually setting off.
The system obviously has little significance in Australia at the moment as there are only two supercharging stations in the entire country. A new charging setup is being planned for Melbourne.
Aside from the trip planning applications, software update 6.2 also comes with Automatic Emergency Braking technology that can automatically apply the brakes if there is danger of a front-end impact.
The blind-spot warning system has been updated as well and can operate between speeds of 30km/h and 140km/h. If the driver starts to change lane, purposely or accidentally, a little symbol lights up on the dash. If the driver continues and there is a car in the way, red lights flash up on the dash and the steering wheel vibrates. There's also an audible warning.
Lastly, the epic P85D, coming to Australia in June-July, comes with a special Valet Mode which allows the owner to turn down the limit of performance for when other drivers are driving it. There's also options to conceal personal user information which is within the on-board computer.
The update will be rolled out to all Model S owners in the next couple of weeks. Tesla Motors Australia is yet to announce local details. Head over to our Tesla Model S P85+ review and video for more info on the Model S.