Aston Martin has revealed the Dragon 88 Limited Edition lineup ahead of their 2012 Beijing Auto show debut. The Aston Martin Dragon 88 editions include V8 Vantage S Coupe, the Virage Coupe, and the DBS Volante.
Each is available in a selected range of colours, including Amethyst Red, Champagne Gold, and Volcano Red. Each colour brings a special meaning, with Amethyst Red symbolising wealth, peace, protection, and intuition, while Champagne Gold relates to the dragon's prestige, wealth and fortune, and the Volcano Red represents the fire of the dragon.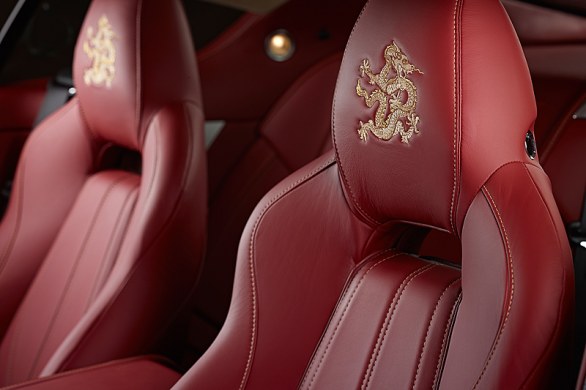 Just 88 examples will go on sale in China, and come with 24-karat gold badging, special seats with embroidered trimmings, piano black highlights inside, and gold details. The upholstery is also available in special colours, including Chancellor Red, Deep Purple, or Spicy Red.
It's understood no powertrain enhancements are made.