A Tesla Model S has been burnt to a crisp after catching fire at a supercharging station in Norway. Fortunately, nobody was injured in the incident.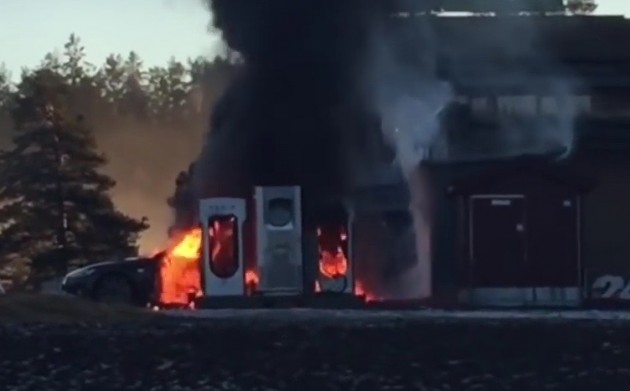 It's understood the driver parked his Model S at the supercharging station and hooked it up to the supercharging port, at a station around 320km southwest of the capital, Oslo.
The vehicle came out in a disastrous state. Firefighters on the scene used foam instead of water to extinguish the flames, knowingly aware of the chemical reactions of water and the lithium-ion batteries installed in the Model S.
Tesla has since issued a statement saying that "nobody was harmed" and the company is currently making a "full investigation" into the cause of the fire, and will share the findings "as soon as possible". The inferno was captured on video – see below.
It is worth noting that Norway has adopted EVs like the Tesla Model S significantly more than other developed nations, with EVs accounting for one in every four vehicles sold in the country.
The country has achieved this through incentives like zero sales tax, free charging and parking and use of bus lanes. This has eventuated in more than 50,000 electric vehicles on the road, for a country with a population of just five million.
https://youtu.be/CWXN7ni4FTc