The revival of the iconic Ford Bronco, due in 2020, is the subject of mass speculation and is no doubt something Ford wants to get absolutely right.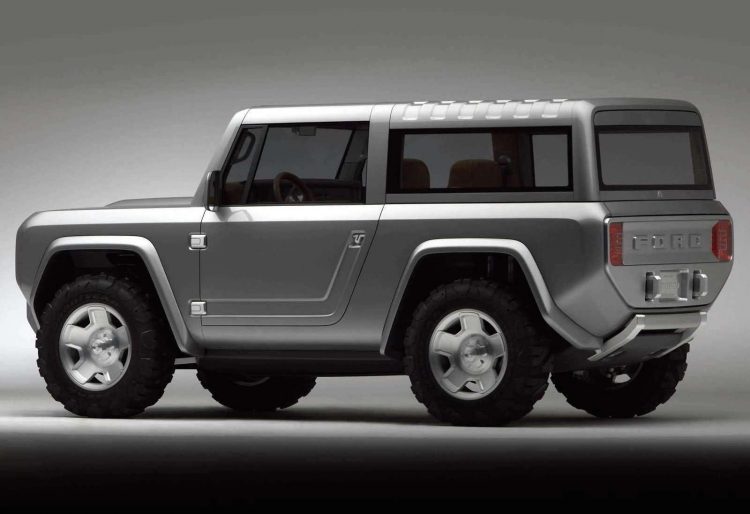 The rumour mill has been overclocked every since Ford CEO Mark Fields confirmed the Ranger and Bronco would be produced in Michigan by the end of the decade.
Based on the same T6 separate-chassis architecture as the Ranger, the Bronco is allegedly being benchmarked against the Jeep Wrangler for off-road capability.
That car uses a live axle at the front as well as the rear for optimum rock-hopping capability and suspension flex. According to Automotive News, supplier Dana has been selected for the Bronco project, with the front and rear axles set to feature Dana's latest AdvanTEK gear technology.
To many, this is an indication the Bronco will follow Jeep in adopting live axles front and rear. But close observation on Dana's website shows that AdvanTEK is available with independent suspension housings too. Presently, Ford's 4×4 variants of the Ranger and Everest use independent front suspension, but a car built on the same T6 chassis in Brazil, the Troller T4, uses a live axle, meaning this is eminently possible.
There is plenty of internal discussion to make this a 'true Bronco', which also extends to having a removable roof. New safety requirements mean the off-roader could use removable panels, similar to the Jeep Renegade, instead of the completely removable top of its predecessor.
According to an alleged Ford designer on a Reddit AMA, the car will be four-door only, which is a different layout to every Bronco built from 1966-1996, which were two-door.
Drivetrains are still being discussed within Ford as far as we know, but other sources have hinted a concept may be ready for next year's Detroit auto show.