BMW has been spotted testing its upcoming 1 Series hatch out on the Nurburgring, in what appears to be M Performance form as a successor to the current M140i.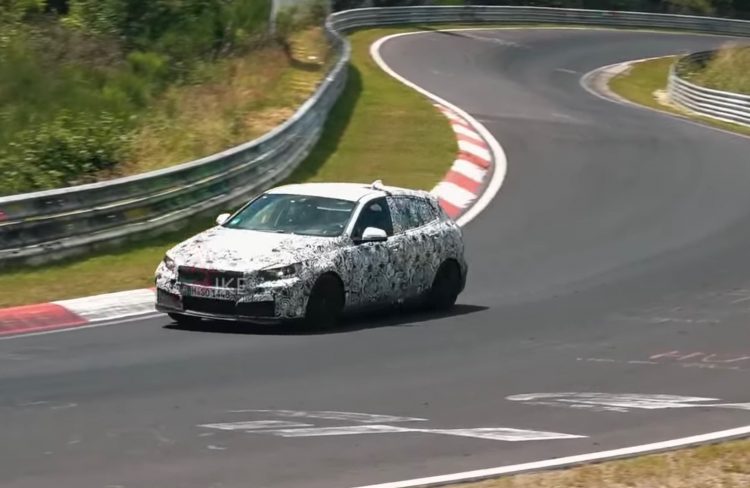 The M140i badge could continue on, but as far as we know, the new 1 Series will shift from its current rear-wheel drive platform to the newer UKL-based layout that's used to underpin MINI models and the latest X1, X2 and 2 Series Active Tourer.
One of the biggest changes is the switch to a prominently front-wheel drive lineup. However, the M140i version – or whatever it ends up being called – it's expected to use xDrive all-wheel drive to give it super-hatch credentials.
According to reports the new M140i could come with a heavily boosted 2.0-litre turbo producing upwards of 280kW. This would give it strength to compete against the likes of the Mercedes-AMG A 45 and Audi RS 3 super hatches.
Moving to the UKL with front-wheel drive, the new 1 Series is likely to offer more cabin space and in particular more rear seat space. This is an area where the current 1 Series falls behind the competitors, mainly due to the differential and drive shaft that has to run underneath and occupy space.
In the video below, provided by Automotive Mike YouTube channel, the hot hatch prototype appears to be wearing the production body. You can just make out the more rounded panel edges and some of the finer details, such as set-back headlights. We also get a good taste of the engine sound and potentially the dual-clutch auto transmission, or at least very quick-changing torque-converter auto.
The test driver seems to be playing around with the handling, dancing between corners and throwing in a bit of lift-off oversteer. It looks quick and very planted under power, suggesting that it could indeed use all-wheel drive.
A full debut for the 1 Series isn't expected until at least late this year or in the first half of next year. We'll keep you posted anyway. Check out the spy video below in the meantime.