It's an all-new year, and that means it's time to stomp back on the throttle and leave 2015 in the rear-vision mirror. However, we thought we'd take a look back at some of the best-selling cars of 2015. This particular list details the best-selling 'sports cars', spanning all price brackets, according to the national VFACTS sales figures released today.
10. Equal – Audi TT/A5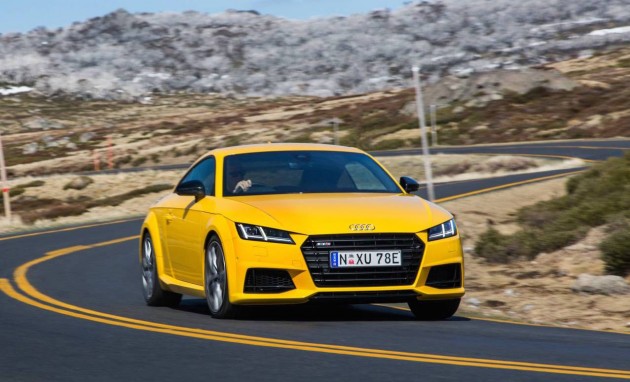 Two cars, both produced by Audi, share tenth place for the most popular sports cars in 2015. The Audi A5 and TT both reported 651 sales in Australia during 2015, equating to nearly 9 per cent market share. Audi's redesign of the TT has since made it an undeniably attractive proposition which likely helped boost sales.
9. Holden Astra Sport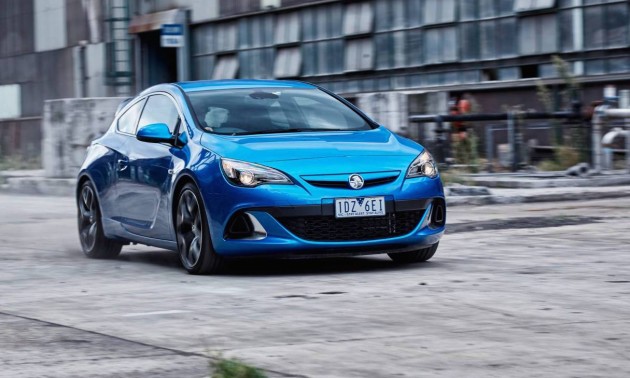 The only local (well… sort of) entrant into the top ten of 2015 is the Holden Astra Sport, which went out to an impressive 763 buyers last year. Thanks to its German development, the Astra was in our eyes a promising catch for the price when we tested it earlier in the year. The VXR variant in particular caught our attention with its 206kW turbo four-cylinder, which provides more than adequate kick.
8. Audi A3 Convertible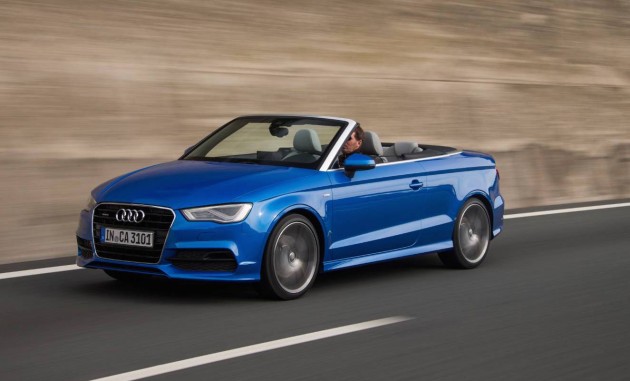 Audi once again enters the top 10, this time further up the food chain, with the A3 Convertible. Audi sold 832 examples in 2015, up 38.7 per cent compared with 2014 figures. With prices kicking off at $35,900, the A3 Convertible has good reason to be popular with Australian consumers.
7. Mazda MX-5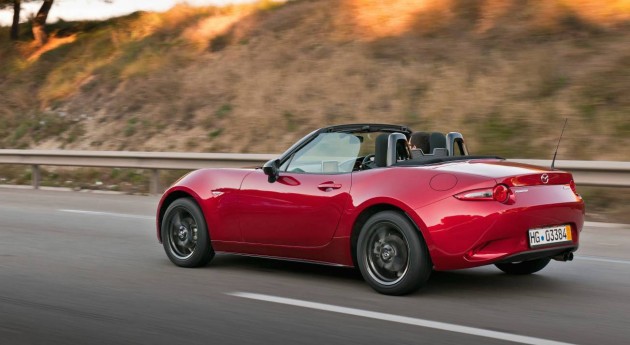 Mazda's rebirth of the iconic roadster has eventuated in a significant boost in sales, with 917 purchased in 2015. This is up from just 118 sales of the previous-generation shipped in the entirety of 2014. The new MX-5 provides a level of performance that is hard to comprehend for the price. The perfect 50/50 weight distribution, weight of around a tonne, and rear-wheel drive setup has well and truly taken the fight to the Toyota 86. We don't like to speculate here, however, we expect to see the MX-5 creep up the list come this time next year.
6. Mercedes Benz E-Class Coupe/Convertible
Mercedes-Benz's first entrant into the top 10 is in the form of the two-door E-Class variants, which just failed to break the 1000-sold mark, with 957 sales for 2015. Interestingly, E-Class sales have slipped by around 300 units compared with the previous year (down 22.8 per cent).
5. Mercedes-Benz C-Class Coupe/Convertible
Merc's iconic C-Class coupe and convertible take out fifth place for 2015, with 1402 sold, or around 19.1 per cent of its respective (>$80K) market segment. It is worth noting that despite the C-Class's impressive performance, similar to the E-Class, sales have declined significantly with around 400 less units shipped this year than 2014. This can be put down to the all-new model not having arrived yet (pictured above).
4. BMW 2 Series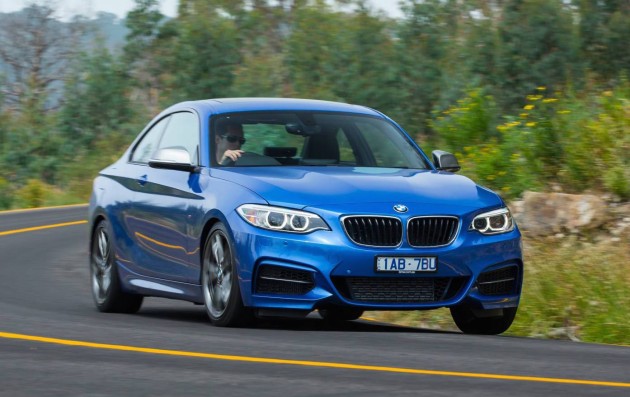 BMW's 2 Series has taken 4th place for 2015, with a respectable 1902 units sold, or just under 20 per cent of the <$60K sports car market in Australia. Short wheelbase and rear-wheel drive have again proven a hit with buyers. Sales are up 61.5 per cent from 2014.
3. BMW 4 Series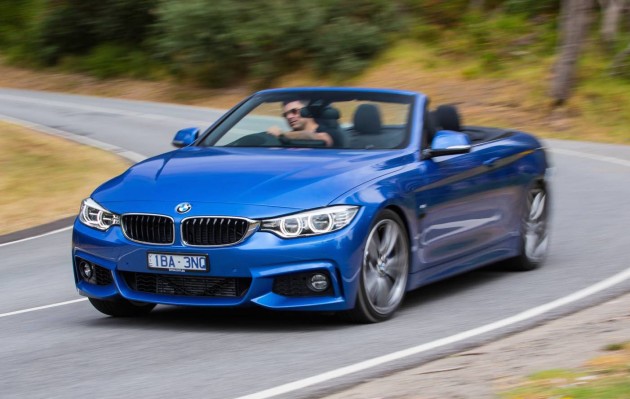 Plucking the 2 Series by just 19 to nap third place, the BMW 4 Series went out to 1921 buyers in 2015. Compared with the 2021 sold in 2014, the 4 Series has held its own over the space of a year, unlike some of its rivals.
2. Hyundai Veloster
With 2685 vehicles sold in 2015, the Hyundai Veloster has exploded on the market since its introduction. The Veloster did nothing but impress the automotive world with its playful driving dynamic and striking styling, not to mention an attractive price point. While the 103kW naturally aspirated is spirited, the 150kW/265Nm turbocharged four-cylinder unit of the SR Turbo variant stole our hearts and put a smile on our faces in the curves. The Veloster is also a sobering reminder of how much equipment can be packaged into a sports car under the $40k mark.
1. Toyota 86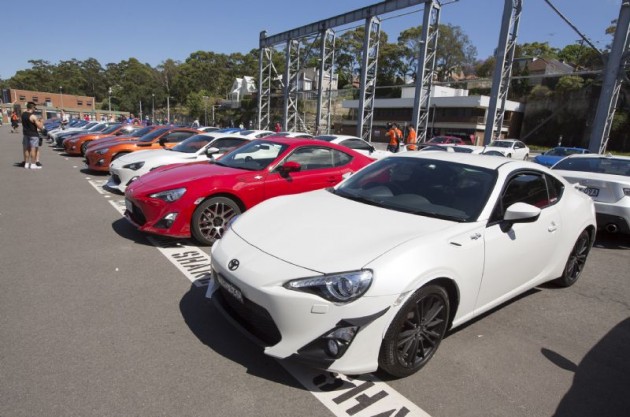 Toyota sold 1200 fewer 86s in 2015 to 2014, and despite this, it still managed to take the title for the most popular sports car in Australia by around 500 units. Toyota Australia sold 3006 examples of the 86. It threw a serious gauntlet down to rivals when it was launched in 2012, with a petrol-head's dream recipe; lightweight, RWD, very, very slidey, and cheap. What else do you need?