Tesla has just revealed the hugely anticipated Model 3 mid-size premium sedan. This is the electric vehicle alternative to the popular BMW 3 Series and Mercedes C-Class.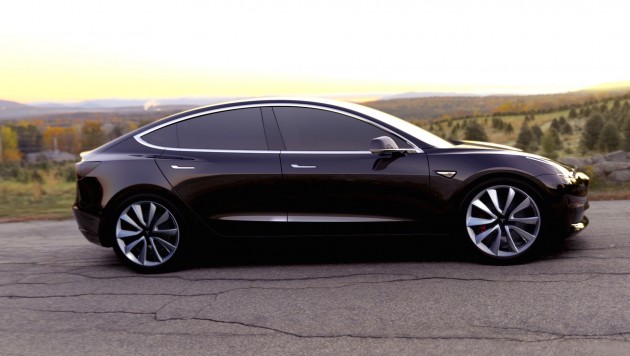 As this has been such a buzz with fans we'll just get straight to the facts. Power comes from a single electric motor system driving the rear wheels, and two electric motors driving all wheels for some variants. Buyers will be able to option between different battery packs for different ranges and performance.
Acceleration times for the 0-100km/h sprint have been confirmed to start at under 6.0 seconds for the base model, which means other variants will be even quicker (update coming soon). Range has been confirmed at over 215 miles (346km) for the base model, and Tesla says it will be "the safest car in its class".
Like the Model S and Model X, the Model 3 interior is clean, and clutter-free with a huge touch-screen interface housing almost all of the on-board controls and functions. It's constantly connected to the internet and supports over the air software updates via WiFi. It also boasts room for five adults thanks to a clever well-forward dash layout that opens up space.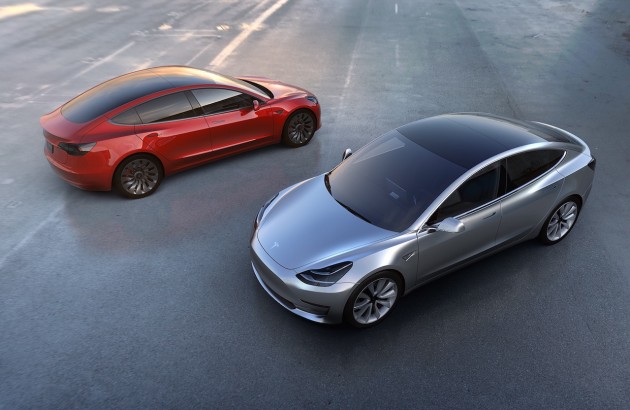 All variants will come with a full glass roof to brighten up the cabin atmosphere, and company CEO Elon Musk says all variants will be very appealing to customers even with no options fitted at all. Even Autopilot hardware will be standard on all variants. Musk confirms the starting price of US$35,000.
As for the exterior design, it follows in the footsteps of the Model S and Model X, as suspected. The design is aerodynamically efficient to assist with optimum range, while blending in modern elements that help it stand out in the competitive market segment.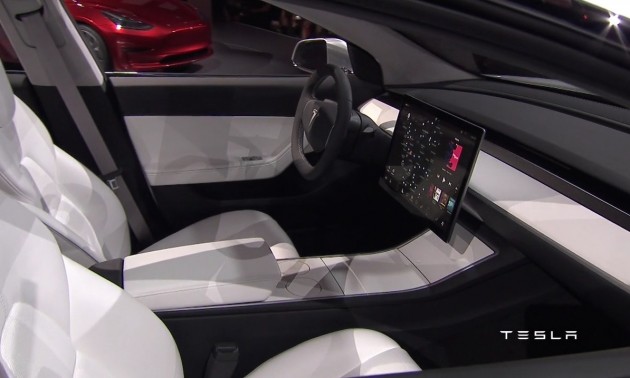 Live at the official unveiling Elon Musk said over 115,000 orders had already been received for the car in the last 24 hours. This gives us some indication as to how popular it will be, and how afraid cars like the BMW 3 Series should be. Deliveries will commence at the end of 2017.
See below for the full presentation of the unveiling. Australian prices are yet to be confirmed.