Porsche is set to release a number of new models over the next five years, including the next-gen Porsche Cayman and the Porsche Panamera junior ('Pajun'). There's now reports Porsche will expand its lineup to include a Porsche Panamera cabriolet and a Porsche Cayenne coupe.
Later this year, the new Porsche Cayman is set to be revealed. It's expected to showcase similarly subtle styling updates as seen on the new 2012 Porsche Boxster. Design cues include a sharper front end, bolder headlights and taillights, and a revised interior. Engines are likely to include the 2.7-litre six-cylinder with 195kW, and the 3.4-litre flat-six with 232kW.
Towards the end of 2013, a new Panamera is expected to hit the market, showcasing new styling. This is set to include fresh front and rear bumper bars, new trimming details, and a revised interior.
To coincide with the model update, Automobile Magazine is reporting that Porsche is planning on bringing out additional variants of the Panamera. The large sedan currently comes in one flavour – the sedan – but a four-seat convertible could also join the lineup, as well as a shooting-brake-style wagon. Specific details on the two are yet to be revealed.
Porsche has all but confirmed a smaller version of the Panamera as well, nicknamed the 'Pajun'. It's understood the new model will come with a range of 3.0-litre and 3.6-litre V6 engines in rear- and all-wheel drive layouts, as well as the potential of a turbocharged high-performance version.
The string of new variants will reportedly be released from 2015 through until 2017.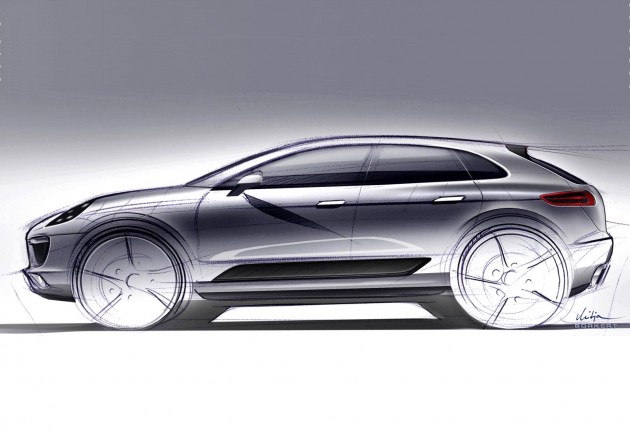 As for the SUV lineup, Porsche is set to introduce the all-new Porsche Macan – a smaller version of the Cayenne – which will likely come with tuned versions of the Audi 3.0-litre turbo petrol and diesel engines. The baby Cayenne is expected to arrive in 2013.
According to the report, Porsche is also planning a coupe version of the Cayenne. The Cayenne is Porsche's most popular model, including in Australia – last month, Porsche sold 28 911s, 41 Cayennes, 9 Caymans, 3 Boxsters, and 7 Panameras. A sporty coupe version would compete in the market with the likes of the BMW X6.
The new fastback version is expected some time in 2016, based on the new SUV platform which will underpin a number of new vehicles under the Volkswagen Group umbrella, including upcoming VW Touareg and Audi Q7 models.