Automobili Lamborghini has officially announced it will produce a luxury SUV, ready for market introduction in 2018. It will be built at the brand's headquarters in Sant'Agata Bolognese, in northern Italy.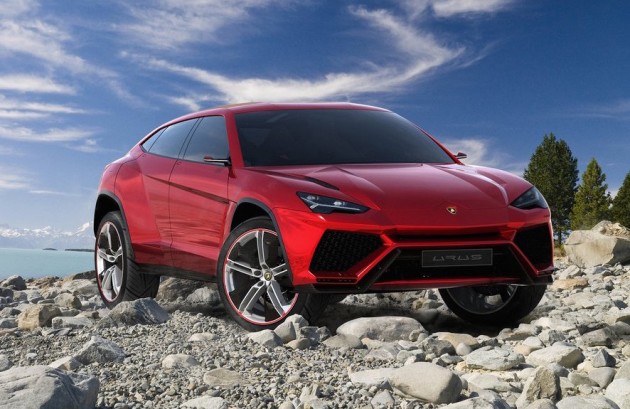 It was always going to happen, especially with SUVs dominating so many markets around the world. But up until now the location for production was a bit up in the air. Fans will be pleased to hear production will remain in Italy where the company heritage started.
Lamborghini says the project has finally been given the green light through a joint commitment of Volkswagen Group and Audi AG, along with the Italian Ministry of Economic Development, the Emilia Romagna, and the Union Representatives. Brand CEO and president Stephan Winkelmann said,
"This is a proud moment for everyone in Lamborghini. The introduction of a third model line endorses the stable and sustainable growth of the company and signifies for us the beginning of a new era."
The SUV was previewed with the Urus concept (pictured) a few years ago, with the production model set to be heavily influenced by the concept. Specific details on the road-going model are yet to be finalised, however, it is expected to come with a V10 engine and may be introduced with a separate Audi-developed unit as well.
To produce the new model at the current plant, Lamborghini is expanding the sit from 80,000 square-metres to 150,000 square-metres. It will also open up around 500 new jobs. Lamborghini is planning to produce around 3000 per year, which would double the factory's current output.
It has been confirmed the new model will be sold in the USA, China, Middle East, United Kingdom, Germany and Russia, and Asia Pacific, potentially including Australia.