Tesla has announced it has begun producing battery cells at its new Gigafactory in Nevada, U.S.A.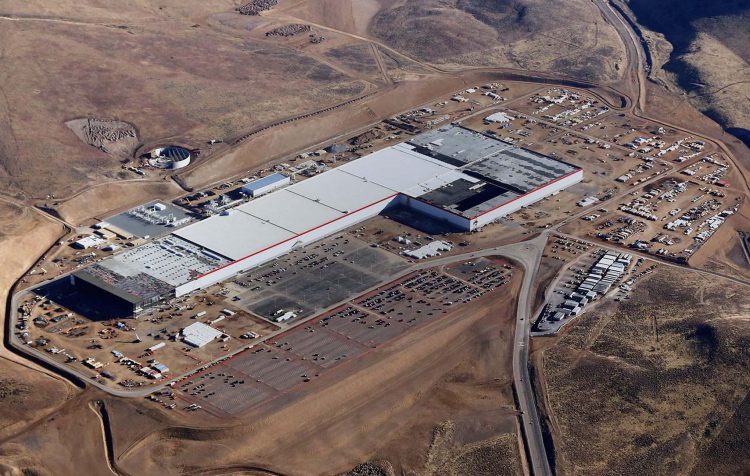 Tesla, a company that entered a joint collaboration with Japanese electronics giant Panasonic, says the batteries produced will make their way into products like the upcoming Model 3, as well as its energy storage products like the Powerwall.
The fruits of Panasonic and Tesla's labour, known as the '2170 cell', is a high performance, cylindrical battery cell that offers "the best performance at the lowest production cost in an optimal form factor for both electric vehicles and energy products," according to a Tesla blog post.
Production of an initial batch of cells for qualification were produced at the Gigafactory in December, last year, and now Tesla says today, production on cells for both the Powerwall 2 and Powerpack 2 has commenced, despite the factory being uncompleted.
What's more impressive is that when Model 3 cell production kicks into peak-production, the Gigafactory is expected to produce 35gWh per year of lithium-ion battery cells – equivalent to the world's entire battery production.
The Gigafactory has been carefully planned and built in phases so that despite the factory being uncompleted, both Tesla and Panasonic can now begin manufacturing "immediately inside the finished sections and continue to expand thereafter."
As it stands, the Gigafactory covers 1.9 million square feet, equating to "4.9 million square feet of operational space across several floors," according to Tesla.
While it may sound like an already-mammoth feat of engineering and construction, the Gigafactory is less than 30 per cent done. Once it's complete, Tesla projects the Gigafactory to be the biggest building in the world.
Tesla says the move to shift production of batteries from a nation like Japan to America will create thousands of jobs for the nation. Tesla and Panasonic are set to employ 6500 workers for the Gigafactory in 2017, while also adding somewhere between 20,000-30,000 jobs in surrounding regions.