Introducing the McLaren Senna. Otherwise known as the "ultimate road-legal track car", according to McLaren. It's named after the great, late Ayrton Senna, who was perhaps one of the greatest F1 drivers of all time.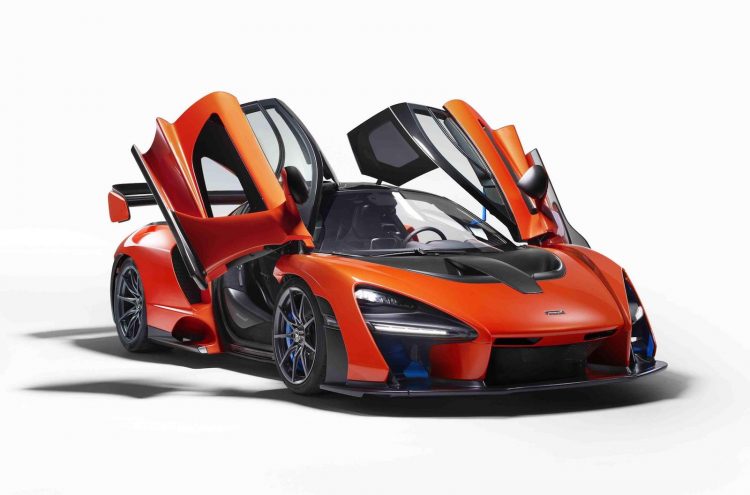 Senna drove for McLaren between 1988 and 1993. So to pay tribute the British company has named its latest Ultimate Series vehicle after him. It comes in as the new flagship model, filling the space the P1 left when its production run ended.
McLaren says the Senna offers the purest connection between driver and car of any road-legal McLaren. It follows the form-following-function philosophy, featuring a mid-engine, rear-wheel drive layout, with a seven-speed dual-clutch auto transmission.
Power comes from a 4.0-litre twin-turbo V8 that develops 589kW and 800Nm. This makes it the most powerful McLaren road car ever without hybrid assistance. Performance figures haven't been mentioned but with a weight of just 1198kg, the power-to-weight ratio is better than that of the McLaren F1.
Much of the track performance comes from active aerodynamics and handling enhancements, such as a huge hydraulic wing mounted at the rear, and McLaren's RaceActive Chassis Control II hydraulic suspension.
The suspension uses double wishbones and hydraulic stabiliser bar replacements, with stiffness controlled by a kinetic roll system. The adaptive dampers are interconnected hydraulically, front and rear and side to side, for optimum control.
As for the braking system, it is the most advanced ever fitted to a McLaren road car, the company says. It comprises of carbon ceramic discs and multi-piston calipers, with support from Pirelli P Zero Trofeo R tyres.
McLaren is planning to make just 500 examples of the Senna, with production taking place at the Woking facility in the UK from the third quarter of 2018. Prices start at £750,000.