Some French residents may have felt the traditional New Year's hangover more than most this year, after nearly 1000 cars were torched during New Year celebrations across the country.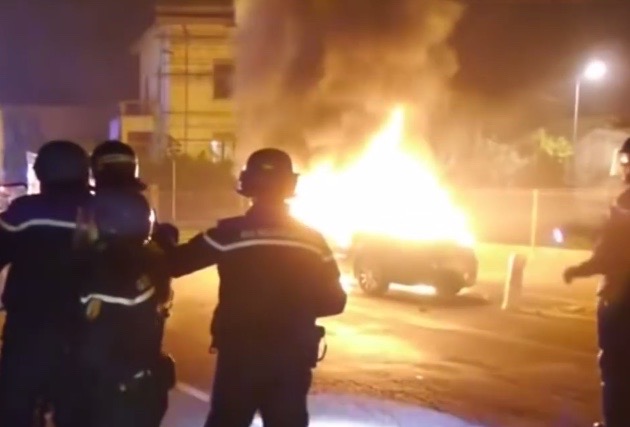 French authorities have confirmed that a total of 945 vehicles were set ablaze during New Year's festivities, with the damage ranging from some cars being "lightly affected" through to cars that were "totally destroyed", according to authorities.
The estimate originally stood at 650, taking into account the number of cars that were deliberately set ablaze. However, this estimate did not take into account cars that were destroyed by nearby vehicle flames, which ultimately raised the figure to 945.
French authorities reportedly made 454 arrests during New Year's Eve, 301 of which were taken into custody. Only a small handful of injuries have been reported, including that of a firefighter who was burnt in an attempt to stop a fire, and other reports of two police officers who were struck with projectiles thrown at them while trying to intervene.
Strangely enough, this has become somewhat of a New Year's tradition in less affluent parts of France, with the Telegraph reporting that the ritual spans as far back as the 1990s, believed to have been started in Strasbourg, eastern France. According to statistics from the French police, the number of vehicles torched this year jumped 17 per cent over a record set last year.
Despite the record number of vehicles being set ablaze, the French Interior Ministry issued a statement saying New Year festivities "went off without any major incident" and that there were just "a few troubles with public order".
The nation of France is currently under a state of emergency, following major terror attacks in 2016, so the definition of 'major incident' would more than likely constitute loss of life, rather than damage of property.
Regardless, if you're planning on travelling to France for next year's New Years' celebrations, perhaps avoid renting a car. Take a look at the video below for just some of the carnage inflicted.