Volkswagen share prices dropped 23 per cent in just one stock trade day after it was found to be cheating emissions tests. The company could face a fine from the EPA of up to US$18 billion.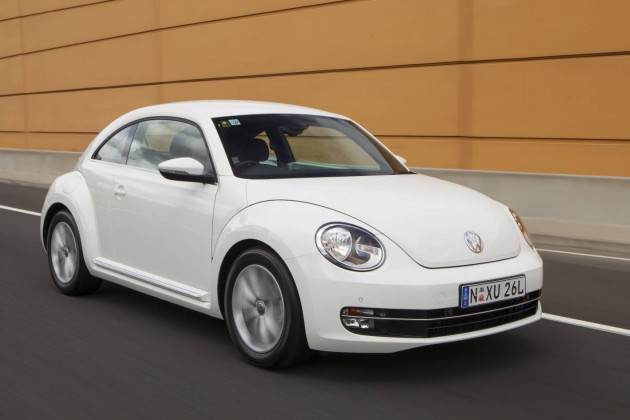 It's understood Volkswagen's US arm purposely installed a defeat tool and software on various VW and Audi vehicles to produce an inaccurate emissions reading during official tests. Over 480,000 vehicles built between 2009 and 2015, including Beetle, Golf, Jetta and Passat, and Audi A3 models, fitted with a 2.0-litre TDI turbo-diesel featured the incorrect device.
As a result, share prices dropped from 162.20 euros to 132.2 euros in one day at stock market close, which is the lowest for the company in three years. It's also the biggest drop the company has ever experienced.
It's feared consumers may loose confidence in the brand, potentially resulting in a drop in global sales. According to reports some customers are demanding a refund on their vehicles as they feel they have been mislead.
A criminal investigation is now underway by the US Justice Department. It's said that some of the vehicles could be producing up to 10 to 40 times the legal pollution limit in the country. A fine of up to $37,500 may be handed out by the EPA for each vehicle. Volkswagen CEO Martin Winterkorn released a statement, saying,
"The Board of Management at Volkswagen AG takes these findings very seriously. I personally am deeply sorry that we have broken the trust of our customers and the public. We will cooperate fully with the responsible agencies, with transparency and urgency, to clearly, openly, and completely establish all of the facts of this case. Volkswagen has ordered an external investigation of this matter."
The company has suspended selling vehicles with the 2.0 TDI engine in the region. This is likely to impair VW's efforts to become the biggest-selling vehicle maker by 2018, overtaking Toyota.
UPDATE: Volkswagen admits that up to 11 million vehicles from all around the world have been fitted with the defeat device.